A special committee has told Calgary city council that the city could do a terrific job of hosting the 2026 Winter Olympics but that it should take more time to decide whether to make a bid. The city is however winning praise for the methodical way in which it is considering the matter.
Transparent process lauded
"I like what I'm seeing with the Calgary group…" says Cheri Bradish, a research chair in sport marketing at Ryerson University. "They're really taking their time methodically and systematically to really look at what's happened with bids and cities that have decided not to pursue moving ahead in the past.
"And those are the types of things that really enable them to say 'let's present a really solid argument that's transparent and looks at both the pros and cons of hosting' in front of the city of Calgary."
Listen
Times have changed since Calgary hosted the Winter Games in 1988 at a cost of less than one billion dollars. The Sochi Winter Olympics in 2014 cost $51-billion. It is projected the 2026 Games would cost Calgary $4.6-billion and they could still post a deficit of $190-million.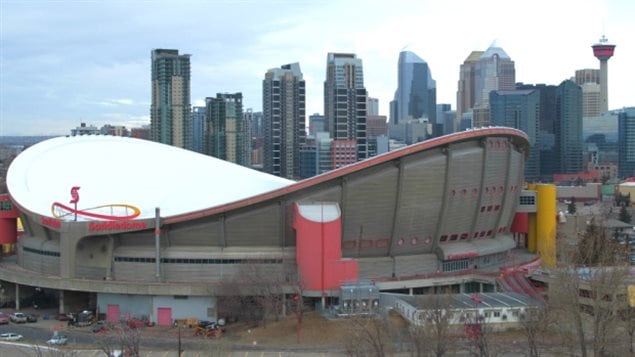 Previous Calgary Games seen as successfull
On the positive side, the Calgary Games of 1988 were seen to have been a success. "I think Calgary is pointed to as one of the best practices at the time," says Bradish.
"It was a smaller Games, a smaller infrastructure Games, successful from a corporate investment (point of view)…which is an important benchmark and check mark…. It was successful because it added such a great legacy of infrastructure to the community which is still being used in many ways."
Bradish says it also established a great cadre of professionals in organizing sporting events.
All these factors would play in Calgary's favour should it decide to bid for the 2026.