Tall Ships, the majestic sailing vessels described as the 'cathedrals of the sea', have been visiting east-coast Canadian ports and cities.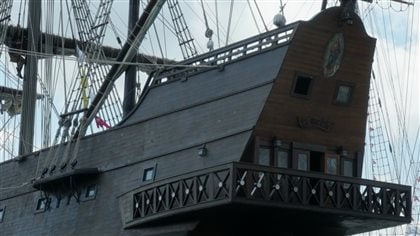 The events were organised for the 150th anniversary of Canadian Confederation.
More than 40 ships from around the world, have been sailing the St. Lawrence Seaway to host ports as far inland as the cities of Hamilton and Niagara-on-the Lake at the western-most point of Lake Ontario.
Now on their way back to Halifax, Nova Scotia, the ships have already provided thousands of Canadians with the opportunity to board and learn more about the history of Canada and much of the western hemisphere, when the original ships, these are modelled on, were the only means of transportation.
The Guest-Port program in Canada is part of Rendez-Vous 2017. The ships will be sailing in Canadian waters until August 20th, visiting as many as 35 ports in all.
Then the Tall Ships Regatta, the transatlantic race which takes place in stages, will resume.
It began on April 13th, in Royal Greenwich in the UK. and following visits to six countries will continue, culminating in Le Havre, France, on September 3rd.
Le Havre, the largest container shipping port in France, has always been a major shipping centre. The city is celebrating its 500th anniversary this year.