British Columbia is experiencing its most destructive wildfire season in 60 years, according to officials at B.C. Wildfire service.
Kevin Skrepnek, chief fire information officer with the B.C. Wildfire Service, says since April 1, B.C. officials have responded to 861 fires that have burned 4,910 square kilometres of forest, brush and grassland have been torched, making this year the second worst in recorded history in terms of land lost.
Skrepnek said 126 fires are burning across the province, including eight new fires that started Wednesday.
Skrepnek says it is too early to tell whether this year will surpass the 1958 season, when wildfires engulfed more than 8,500 square kilometres.
"2017 season has been extraordinary in many ways and many measures," Skrepnek said, "in terms of the aggressiveness of the fire behaviour we're seeing out there, the hot and dry conditions that are persisting across the province that we continue to experience, the large number of fires that started in very short period, in early July, over 200 fires starting in the course of 48 hours, the sheer number of evacuation alerts and orders that have resulted from all of this and as of today the number of hectares that have burned."
He says the season is far from over, and that August is usually a busy month for fires.
"So this current situation could get worse before it gets better," Skrepnek said.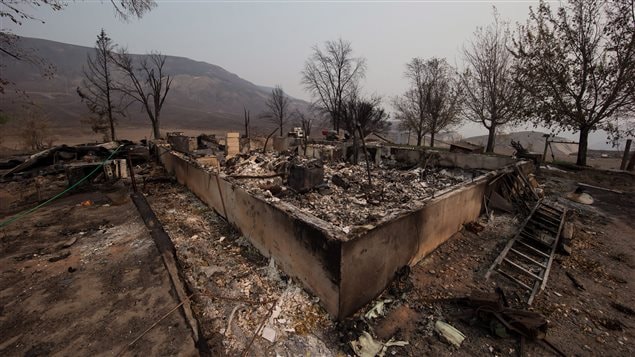 The B.C. Wildfire Service is also reaching further afield for reinforcements, with negotiations underway to bring in firefighting crews from Australia and New Zealand, possibly as early as next week.
Skrepnek says a forecast change in weather is expected to shift wind patterns and cut back the smoky haze that has settled over much of B.C.'s coast in recent days.
There are currently 6,700 people under evacuation order and another 24,800 under evacuation alert in the province due to the wildfires.
Over 3,800 people and 209 aircraft are involved in efforts to fight the blaze, he said.
With files from The Canadian Press and CBC News