Technology is great until it fails and you realize much you depend on it. A cut cable caused massive cellphone and some landline outages in Canada's four eastern-most provinces today. It started at 11:20 am local time and made it difficult for people to access the emergency 911 line.
People who needed to contact police, paramedics or firefighters were asked to use landlines or to come to police or fire stations. Some off-duty emergency workers called back to work to serve people coming in and to make it easier for dispatchers to reach them.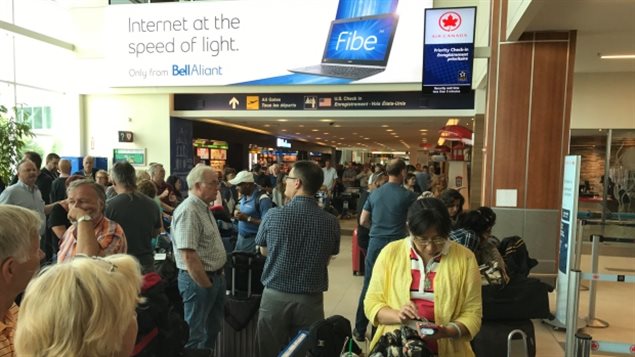 Airlines were affected and there were several delays at airports in the region. Reporting from the Halifax airport, CBC's Julian Brown described the situation as "pandemonium," with long lines of people waiting to sort out their flights.
Although the problem involved a Bell cable, several other telecoms use the same infrastructure and were affected too.
Some service was restored by 2:45pm but it was not known how long it would take for everything to get back to normal.