The federal government is contributing over $168,000 for an innovative program to promote peace by training Israeli, Palestinian and other Middle Eastern and North African young leaders to tell their own stories.
The funding was announced in Tel Aviv last Sunday by Public Safety and Emergency Preparedness Minister Ralph Goodale during his visit to Israel.
The money comes from Global Affairs Canada's $450-million Peace and Stabilization Operations Program (PSOPs).
It will train 100 young leaders from the conflict-ridden region in citizen journalism, storytelling, the use of new media, and video and photojournalism.
"The goal of this program is to train these young journalists to speak in their own voices but to have a sense of the need for clarity, accuracy, fairness in their work and to look at the other side, and to not approach things from an ideological position where everything that you see is bent to fit your ideology," said Alan Abbey, a 30-year veteran journalist and editor, who teaches journalistic ethics at the program.
(click to listen to the full interview with Alan Abbey)
Listen
'A remarkable program'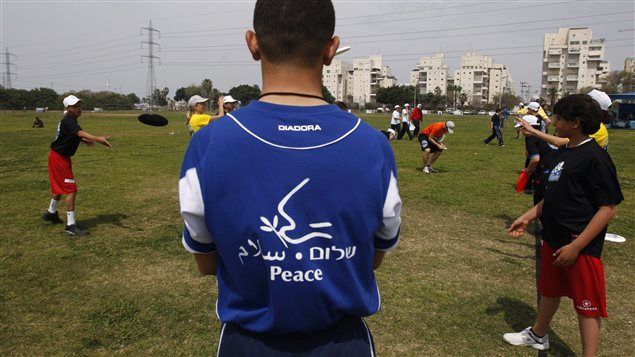 The free four-month training program is offered through the YaLa Academy's Aileen Getty School of Citizen Journalism, in partnership with the European Union Peacebuilding Initiative.
The training takes place through online course as well as workshops in Jerusalem and Jordan.
The program is held in English and participants must come from, or live in, Israel, Palestine or another country in the Middle East or North Africa, and be between the ages of 17 and 36.
The online training program focuses on video lectures by peace practitioners and well-known journalists.
"This is really a remarkable program, whenever I get depressed about what's going on in the Middle East, I think about the people I've been working with in this program and I feel much better," Abbey said.
The citizen journalism program is part of a much larger program that works with young leaders across the Middle East and North Africa, Abbey said in a phone interview from Jerusalem, where he works at the Shalom Hartman Institute, a research centre and a think-tank that studies Jewish and Israeli issues.
Learning to tell their stories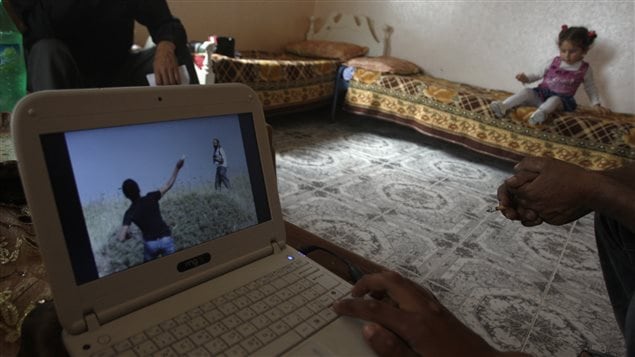 "My part of it is to work with young citizen journalists and bloggers who want to learn about journalism so that they can write about and produce, and photograph, and tell the stories of the people and of the lives in the countries in which they live," Abbey said. "And they are devoted to peace and they are devoted to freedom of expression and they are devoted to listening and learning from each other."
Most of the teaching is done online through recorded videos by Abbey and other teachers. There are also regular online sessions with program facilitators. But at the end of each program there are also live, realtime video conference sessions that bring together dozens of people from various Middle Eastern and North African countries, Abbey said.
There have also been a few real life gatherings of the participants of the program.
"Last year, for example, I was privileged to speak at the gathering here in Jerusalem, on the eastern side of the city and there were young people from Israel, the West Bank and even a few who made it in from Gaza," Abbey said. "And in one room together, talking and learning from each other, were young Israelis with yarmulkes, kippahs on and young Arab women with hijabs on, and secular representatives of both cultures."
Fostering freedom of speech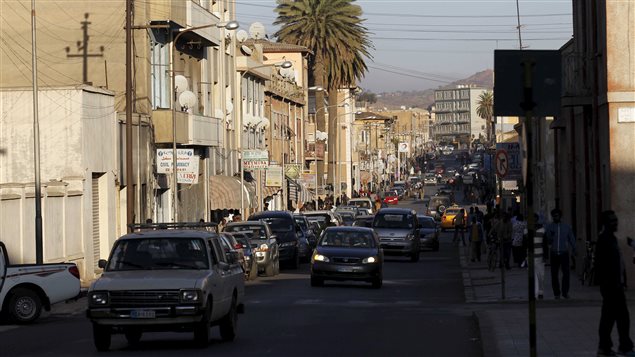 While Israel has a vibrant, democratic and professional media industry, in many of the countries in the region there is no free press and there is very little professional journalism, Abbey said.
As part of the course he edits the students' essays and articles before they are published on the program's website Yala Press, Abbey said.
"One particular story stands out in my mind, I worked with a young man from Eritrea who wrote this amazing piece about the only place in the country where there is actual freedom of expression," Abbey said.
It's on the graffiti on the walls of public bathrooms in Eritrea because many people in the country do not have facilities at home and public bathrooms are scattered throughout the cities, he said.
"The only place in this country where there is very little personal freedom, certainly freedom of the media, they express themselves in graffiti on the walls of these public bathrooms," Abbey said. "And the desire and drive of these young people to express themselves, tell their stories, and get their stories out about their countries both to their own country members and to the rest of the world, and to others within somewhat contentious Middle East is a remarkable and an uplifting thing."