The 2016 Census results released this week, on 'Families, households and marital status', had many Canadians talking about some of the interesting findings.
Love and languages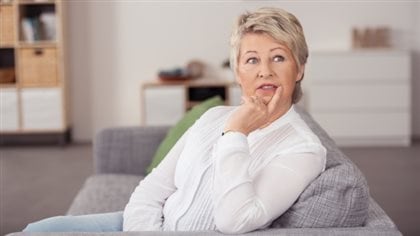 It appears love and language are changing: expressions of love, as in how people mate and with whom and when have changed, and the explosion of languages, with over 200 now spoken in Canada attest to our progressive diversity.
The fact that more people are living alone, the largest proportion, at almost one-third of Canadians living alone, surprised many.
On the other hand, the fastest-growing family arrangement is the multi-generational family, which is also a new development, but perhaps not so surprising.
For Nora Spinks, CEO of the Vanier Institute of the Family, these findings raise some interesting questions: "Are those one-person households of today, the multi-generational home of tomorrow?" she asks.
"So in other words, if you're in your 60's or 70's living alone today, are you likely to become in a multi-generational family down the road, either as a senior providing child-care to your grandchildren, or an 80-90 year-old elder, moving in with their family to receive care, or a combination of the two?
"We need to really understand the stories behind these numbers"
Nora Spinks says, "We need to really understand the stories behind these numbers" before jumping to conclusions, such as assuming people living alone are lonely, or that young people still living with their parents have little choice in the matter economically.
Shannon Kennedy is a wedding planner in Ottawa. In an interview with CBC News Network, she said she had lived alone "in a really cute little bachelorette apartment" for four years, but she "never felt alone". She said she really enjoyed having the space to herself.
"I think a lot of young entrepreneurs at this time in their lives feel the same way." Kennedy said.
And while more couples are living common law, more same-sex couples are getting married; three times as many as in 2006, the year after it was legally recognised in Canada.
According to Wedding Bells magazine's surveys, the average bride is now 30 years old, Kennedy said, which goes along with the finding that more adult children are living with their parents,
In Toronto almost 50 per cent of young adults are still living at home.
Another interesting series of findings concerned language. More Canadians consider themselves bilingual, comfortable in both French and English, which may be linked to the growth of bilingual education across Canada.
And now 200 different languages are spoken in Canadian households. Nora Spinks says more of these languages will carry on into a next generation these days as a result of the social media ties and technological advances that connect people.
In former generations new immigrants were cut off from the family and the language back home. Now with Skype and all the other means, grandparents can talk daily to their children's children, from anywhere in the world, which helps to develop and keep the language.
Among these languagues, Tagalog, the Filipino language, is one of the fastest growing.
(With files from CBC)