CBC reports that seven prison guards in Alberta province have been exposed to the deadly drug fentanyl in the past three weeks and three had to be hospitalized. They survived but the union representing the guards is worried a guard could die and is asking for special measures to protect its members.
As the opioid crisis spreads across Canada, several police services have had to provide antidote kits to officers because they too have been accidentally exposed in the line of duty.
Union urges more protective measures
The body which governs the country's penitentiaries, Corrections Canada, sent a written statement to CBC News saying it had issued a protocol last month on the handling, testing, storage and disposal of fentanyl. Latex gloves, surgical-style masks and safety goggles are provided to help protect guards.
However, union official Ryan DeBack told CBC the antidote Narcan should be made more readily available to officers and the pressure to conduct speedy searches should be lessened.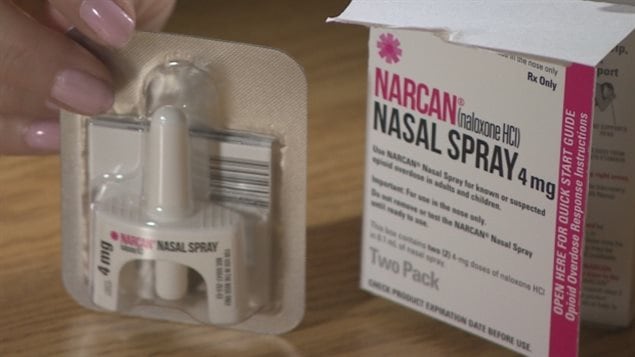 Searches prove dangerous
One of these incidents involved a guard wearing a mask and gloves who was searching a vehicle in the prison's parking lot. Co-workers administered the antidote Narcan after he lost consciousness. The other cases involved guards searching inmates' mail.
CBC reported that in June, officers intercepted a shipment of fentanyl worth $13,000 that was sent to an inmate at a penitentiary in the western city of Edmonton.
Only a grain or two of this drug can cause death. It and other opioids are blamed for a dramatic increase in overdose deaths first noticed in the western province of British Columbia and that has spread east across the country. British Columbia declared a public health emergency in April 2016. Governments are struggling to provide free antidote kits to the public and emergency responders, and to find other ways to cope with the scourge of illicit opioids.