Canada will deploy up to 20 police officers to Iraq to help re-establish local police forces in areas of the country liberated from Islamic State (IS) militants, the federal government announced Wednesday.
The deployment, which is made through the International Police Peacekeeping and Peace Operations program, is part of Canada's contributions to the Global Coalition Against Daesh, Foreign Affairs Minister Chrystia Freeland and her cabinet colleagues International Development Minister Marie-Claude Bibeau and Public Safety Minister Ralph Goodale said in a statement, referring to IS by its Arabic acronym.
Canadian police officers will contribute to the stabilization of Iraq and will help establish a more secure environment in newly liberated communities where police infrastructure was nearly wiped out by the so-called Islamic State, the government said.
"Progress has been made in Iraq with the liberation of Mosul, and Canada remains fully committed to supporting the Iraqi government and its people," said Goodale. "Canada's policing contribution will be targeted at building key capacities of Iraqi security institutions and enhancing local policing skill sets, including in areas such as community policing."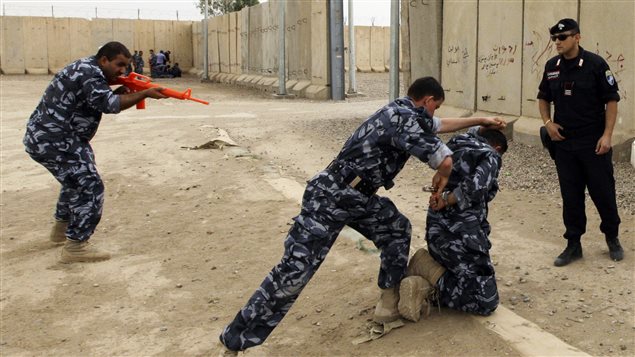 There are already three Canadian police officers deployed in Iraq with the Italian-led Carabinieri police training mission and a forth one will be deployed soon, the government said.
Ottawa can also deploy some of the 20 Canadian police officers to Iraq under other international organizations and initiatives, the government said.
Up to 150 Canadian police officers are deployed annually to peace-support operations and other stabilization efforts, according to government statistics.
Canadian police have been participating in international peacekeeping missions since 1989.  Since then, more than 3,000 Canadian police have been part of more than 53 missions around the globe, according to the Royal Canadian Mounted Police (RCMP).
Police officers from participating police forces apply voluntarily to take part in these deployments. The program is a partnership among Global Affairs Canada, Public Safety Canada and the RCMP, which contributes up to 30 per cent of officers on these missions.