Pornhub, the Canadian site that's one of the largest in the world, is also one of the first to include content on sexual health.
Laurie Betito, a Montreal-based psychologist with a private practice specializing in sexuality, has also been listening and talking to late-night radio audiences for 18 years now.
Listen
In February of this year, Betito partnered with Pornhub to create the Sexual Wellness Center, for its audiences around the world.
Laurie Betito is the director, and she explains how it works.
"We, myself and contributors, who are all either doctors, therapists, all specialists in the field of sexuality, contributing blog posts and providing all kinds of sexual health information… and we answer people's questions, we get questions from all over the world."
"Am I normal?"
They upload new content each day and no subject is taboo, including the emerging issues of porn addiction. Betito has free reign to address it all.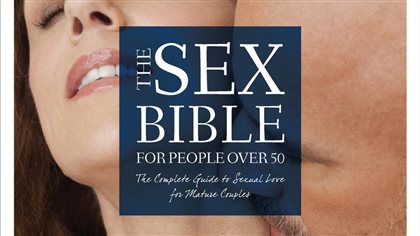 "So we talk about compulsive sexuality, we talk about sometimes, unfortunately when young people are exposed to porn they create, they have unrealistic expectations of what sex should be so a lot of the performance anxiety related to that, so a lot of issues that do sometimes come up because of porn watching." she explains.
Betito says there's a lot of research on both the benefits and the drawbacks of pornography.  As for Pornhub hosting the Sexual Wellness Centre, she says it's not for everyone, but there are those who may need it,  "To me it's as if a casino opened up a Gamblers Anonymous in their lobby,"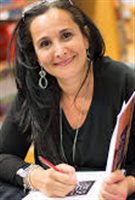 Betito was surprised by the lack of criticism on her move onto the site. "I expected more, we got a whole lot more positive feedback than we got negative feedback, a lot more."
Initially, she says the Sexual Wellness Centre was criticised for being a marketing gimmick, but Betito says Pornhub doesn't need to rely on gimmicks.
What has surprised her since February, is the amount of questions, from all over the world.
"Some of the questions we got were of the most basic, basic nature, and it just showed me how little sex education there is really around the world." she says.
"Essentially it can all be boiled down to one thing, one question, and the question is, am I normal?"
While Betito doesn't consider herself a pioneer in the field, she acknowledges the challenges people can encounter when trying to get questions about sexuality answered.
"There are very few accessible experts."
"Certainly in Canada I'm one of the very few who have been broadcasting and talking about sexuality openly on television and radio, there have been others, but mine has been one of the longest running shows, it's eighteen years now that we're doing this, every night, so it's not really about being a pioneer but  being a consistent voice."