The increasing use of vehicles to conduct low-tech terrorist attacks such as Thursday's attack in Barcelona that killed at least 13 people, including one Canadian, and injured over 120 people, presents an enormous challenge for security services and policy makers around the world, experts say.
While governments can toughen gun laws or regulations around the sale of precursor chemicals used to create homemade explosives, attacks using vehicles are nearly impossible to prevent, because almost anyone with access to a truck or car can drive to a crowded area and target civilians.
"We are, unfortunately, across Western democracies likely to see a continuation of this," said Jez Littlewood, assistant professor in the Norman Patterson School of International Affairs at Carleton University in Ottawa.
(click to listen to the full interview with Jez Littlewood)
Listen
Simple, crude and deadly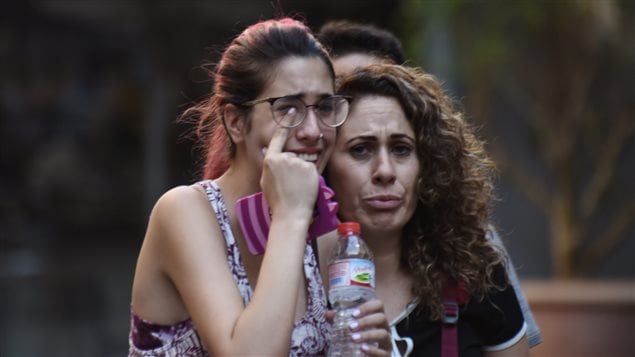 The experience of recent attacks using vehicles in Nice, London, Berlin, Stockholm, Charlottesville and Barcelona shows how hard it is for the authorities to defend against such attacks, he said.
"The perpetrators are either below the radar or not known to the authorities, they either rent or steal a vehicle, which happens in quick time, and target well-known areas or areas where people gather for either special events or tourist attractions," said Littlewood, who teaches courses on terrorism, counter-terrorism and intelligence studies.
In addition, unlike attacks involving the use of explosives, which require a certain expertise, attacks using vehicles are relatively simple to carry out: anyone with a driver's license and a credit card can get access to a rental vehicle.
Hardening 'soft' targets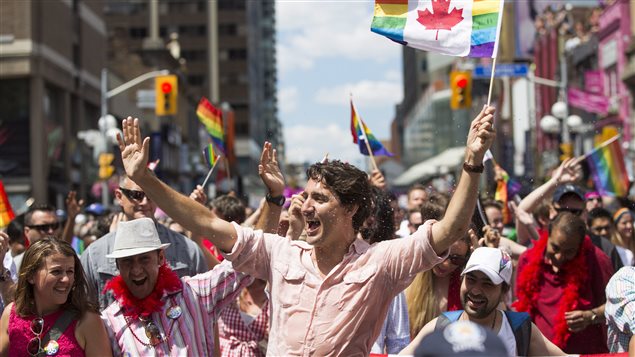 "What we're seeing is this element of target hardening," Littlewood said.
Organizers of Sunday's Pride Parade march in Montreal, which is expected to be attended by Prime Minister Justin Trudeau and his guest, Irish Prime Minister Leo Varadkar, have taken some extra measures to ensure security along the parade route.
"We have about tripled the budget for security, making sure we have more agents, we have obstacles on the street," Pride Montreal vice-president Jean-Sébastien Boudreault told CBC News.
"A car could try to accelerate and hit one of our sites, so we can make sure to have physical obstacles there."
In preparation for the recent Canada Day celebrations in Ottawa, authorities also "hardened" parts of the city's downtown against such vehicle attacks by placing concrete barriers across the streets leading to Parliament Hill and deploying a much more visible security presence around the venue, Littlewood said.
'Balance of different measures'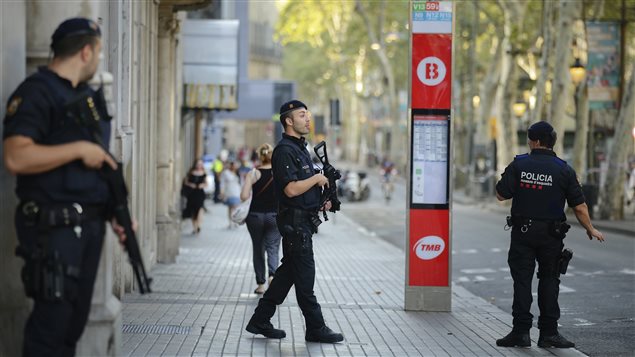 However, these kinds of extraordinary security measures, requiring the deployment of substantial police and security resources, as well as restrictions and changes to vehicle traffic patterns are unsustainable in the long-term in many modern cities, Littlewood said.
"It is difficult for the authorities to think about the complete target hardening," Littlewood said.
Instead policy makers rely on a balance of different measures, he said.
"Some of it is target hardening, some of it is greater surveillance," Littlewood said. "And, of course, the thing that is always easy to say but is more difficult in practice to deliver – which is greater intelligence and awareness of who the threat actors might be in any given country."
Adapting to constantly changing threats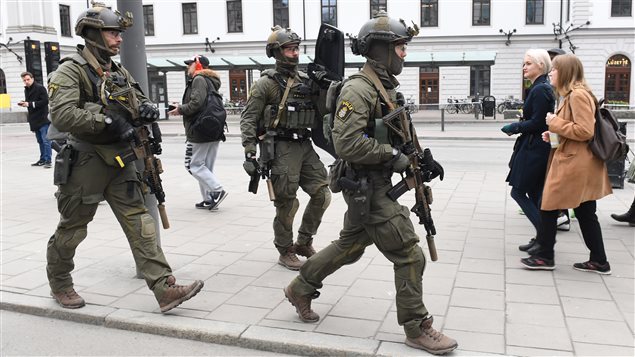 Intelligence agencies are constantly adapting the way they work to new threats, he said.
"The terrorist threat is diverse and dynamic and changes quite rapidly," Littlewood said. "These are words which flow easily from our mouths but they are much more difficult and intangible to actually operationalize."
That's a fact of life known in terrorism and counter-terrorism studies as "action-reaction dynamic," he said.
"As certain types of terrorism become more difficult, terrorists tend to change tactics, change targets, and that leads to new forms of attacks and new means of attacks," Littlewood said.
It's important to realize that counter-terrorism efforts are never one-dimensional, he said.
"They are not focussed solely on, for example, fighting terrorists abroad or dealing with homegrown violent extremists or foreign fighters," Littlewood said.
Government agencies use a variety of methods and techniques, including anti-radicalization centres or strategies countering violent extremism but it's important not to focus too much on any one particular form of terrorism such as Islamic terrorism, he said.
"I think the other thing to think about from a more broader Western democratic perspective is a recognition that we're seeing tactics and methods, such as using vehicles, being adopted by different kinds of terrorists groups," Littlewood said. "We have now seen right-wing terrorism taking on board the idea of simple, easy kind of attacks such as vehicle ramming."