About 95 per cent of Canadian children go to public schools and a ranking by the OECD puts them in fourth place among 31 school systems in the world. This is determined by the performance of 15-year-olds on math, science and reading tests.
'Jobs haven't been invented yet'
But the workplace and economies are changing and it is a challenge for schools to prepare students for the future. Kelly Gallagher-Mackay teaches university law and has co-authored a book on the subject. "One of the teachers that we talked to…said 'what do you do when you know that 70 per cent of the jobs of the future haven't been invented yet?' So schools need to respond in all kinds of ways.
"The first central commitment is to educate kids so they have good skills and strong problem-solving orientation." She gives the example of a school which gave students the task of improving their playground. She says the real-life skills they learned improved their math and "that kind of orientation…real world impact, I think, will carry students very well into the future workplace and future citizenship."
Listen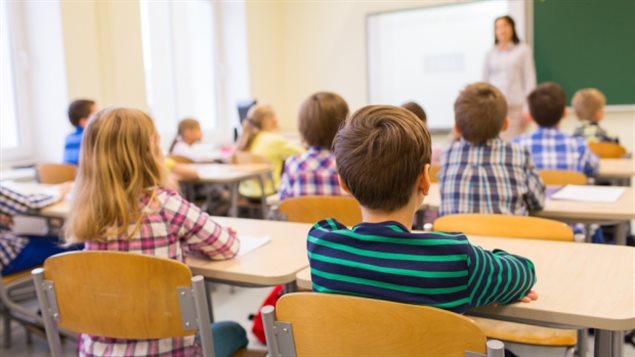 'Teaching is a very, very challenging job'
Another key says Gallagher-Mackay, lies with teachers. "There's no doubt that teaching is a very, very challenging job…Apart from knowing how to manage the class and knowing what you're teaching and knowing how to teach it to reach those diverse learner, what we identified…were two, key attitude issues."
The best teachers, she says, are those who have high expectations and who are willing to learn alongside their students.
Indigenous students short-changed
The authors also looked at indigenous education systems and found it to be a shame that they had fewer resources than did non-indigenous systems. But where there was a major success it was in a board in the eastern province of Nova Scotia which had been self-governing for 25 years. It reflects indigenous culture back to students and promotes adult education and a commitment to education in the whole community.
A strong public education system called good for democracy
Overall, Gallagher-Mackay says Canadian schools need to continue to evolve to continue to be among the best in the world.
"Canada has a very, very strong public education system…That is the foundation for both our international success and for, I think, a strong national democracy. It matters that students learn to deal with difference and that we have public schools which include students from all different parts of life."
Pushing the Limits: How Schools Can prepare Our Children Today for the Challenges of Tomorrow was co-written by Kelly Gallagher-Mackay and Nancy Steinhauer.