Indigenous youth from the remote, northern territory of Nunavut have documented their lives on video and 27 shorts are now on display at the Canadian Museum of Nature in Ottawa. Most Canadians have not travelled to Nunavut and people who live there themselves may not know much about communities other than their own. Now, they can learn from these videos conceived and produced by the Nunatta Sunakkutaangit Museum in Iqaluit.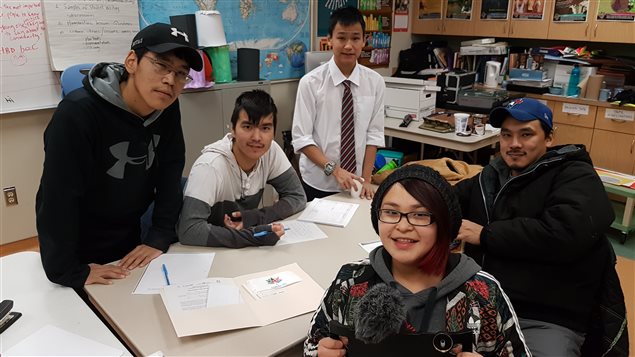 What makes you proud?
Students were asked to participate through their schools or community groups. They were invited to document what makes them proud, what makes their community special and what it is like to live there. The videos appear on iPads which made them easy to transport for a national travelling exhibition which started in May 2017 in Iqaluit.
See ice-fishing in Kugluktuk
Every student involved in the project appears in one of the videos. They are presented in all four official languages of Nunavut: Inuktitut, Inuinnaqtun, English and French. Among the subjects they show are ice-fishing in Kugluktuk, how to skin a duck in Sanikiluaq and a group singing the national anthem in Inuinnaqtun.
Funding for the project called Voices from Nunavut was provided by the Canadian government's Department of Canadian Heritage and the Government of Nunavut.
The exhibition closes at the Canadian Museum of Nature on October 22 and then moves to the Toronto International Film Festival.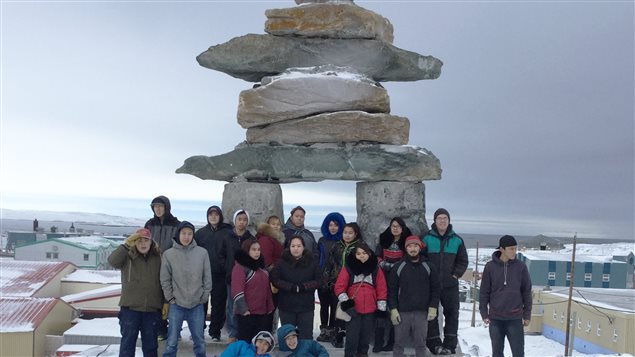 Nunavut is a vast territory which forms most of the Canadian Arctic Archipelago. The land features expanses of tundra and mountains. There are 26 communities mostly accessible by plane or boat.