In the past, distance, language, and time made it much easier to plagiarise the work of others. For example, one could take the work of someone else in a different language and distant country, translate it to your language and market, and the chance of being discovered was rather slim.
The internet has changed that, and that is how the latest case of alleged high level plagiarism came to light.
Pierre DesRuisseaux was a prolific award winning writer, translator, and poet in Quebec.
Winner of the prestigious Governor-General's award for French language poetry in 1989, he was Canada's official Parliamentary poet-laureate from 2009 to 2011.  He was also nominated for the Governor-General's award for English to French translation in 1996 for his translation of English Canadian poets.   It was perhaps the ability to translate and his wide knowledge of world poetry that got him in trouble and has left a dark cloud hanging over his otherwise prestigious legacy.
The second to last work left by the poet, who died in January of 2016,  was a collection of poems called "Tranches de vie" (Slices of life), but it seems most of them are almost direct translations of well known works by  English writers ranging from Dylan Thomas, to Tupac Shakur.
Tupac ( Sometimes I Cry) "Sometimes when I'm alone/ I cry because I'm on my own/ The tears I cry are bitter and warm / They flow with life but take no form

DesRuisseaux (When I'm Alone) Sometimes when I'm alone I cry/ Because I'm alone./ The tears I cry are bitter and burning./ They flow with life, they do not need reason.
The concern of plagiarism was first raised by Ontario poet, Kathy Figueroa, in May of 2016. While online she came across an English translation on a federal government website of DesRuisseaux's poem "J'avance", except she recognized it immediately as being very similar to that of American poet and civil rights activist Maya Angelou.
Maya Angelou ( I Rise)  "You may write me down in history/With your bitter, twisted lies,/You may trod me in the very dirt/But still, like dust, I'll rise."

DesRuisseaux (J'avance) " You can wipe me from the pages of history/with your twisted falsehoods/you can drag me through the mud/but like the wind, I rise."
She contacted the government with her concern and the poem was removed, but after later mentioning it in an online discussion group, where British-based Ira Lightman, an amateur poetry detective. decided to investigate further.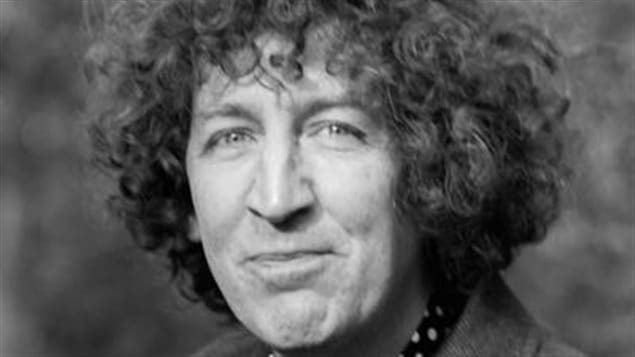 He worked through all the poems in "Tranches de vie" and found that some 30 of the 50 seemed to be virtual translations of other's works including Irish poet Louis MacNeice, Charles Bukoski, and Ted Kooser in addition to Thomas, Angelou and also by some amateur poets who had published works online. None of the works were attributed to the original authors.
Dylan Thomas (In the Beginning)  "In the beginning was the three-pointed star,/One smile of light across the empty face/ One bough of bone across the rooting air,"

 DesRuisseaux (In the Beginning) "In the beginning there was the three-pointed star/ A bright smile on an empty face/ A branch of bone in the rooting air"
Since the issue has been made public, Montreal-based publisher Editions du Noroit, has withdrawn the book from sale.
Lightman and others say it is unclear why Des Ruisseaux would have plagiarized the works of others, but a long-time worker at the publishing house said the poet suffered from a degenerative brain disorder in his final years and may have been confused when he submitted work he thought was his own.
additional information- sources