Five days after Hurricane Irma pummelled Cuba, the Caribbean island is still struggling to shake off the effects of its devastating knockdown punch, says a Canadian aid worker who survived the fury of the strongest Atlantic storm in recorded history.
Packing life-threatening winds, provoking massive storm surge and causing a host of rainfall dangers, Hurricane Irma slammed onto Cuban shores Friday, escalating into a Category 5 hurricane.
The storm eventually weakened into a Category 3 hurricane as it moved along Cuba's northern coast, popular with many Canadian holiday makers, before turning towards Florida early Sunday.
Irma uprooted trees, brought down electrical and telephone lines, blew roofs buildings and pushed storm surges into coastal communities, including capital Havana, which suffered extensive flooding in the low-lying areas, said Richard Paterson, a Canadian who is CARE's country representative in Cuba.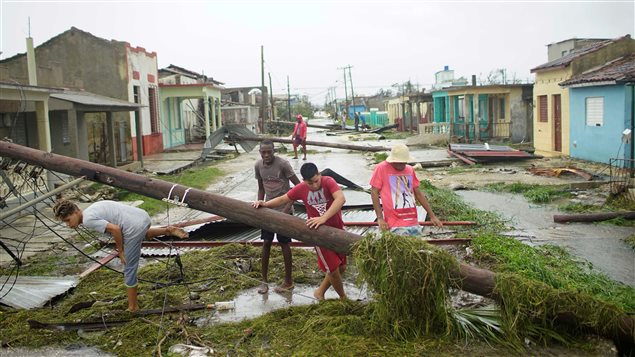 Paterson said he spent Saturday night in the dark in his Havana apartment, listening to the howling wind while knee-deep water flooded the street outside his building.
"When I was finally able to venture outside and look around a little bit, the devastation was shocking," Paterson said.
(click to listen to the interview with Richard Paterson)
Listen
Hurricane Irma has strongly impacted electrical infrastructure in practically the entire country, Paterson said.
"The extent of the damage is massive," said Paterson. "Virtually the entire island was without electricity for a couple of days."
The electricity has been restored in parts of Havana but many of the coastal communities in the north of the island that bore the brunt of Irma's fury could remain without power for up to a month, Paterson said.
"Cuban authorities with support from the UN system and non-governmental organizations are launching a response to try to meet the immediate needs of the affected population but, as I say it's been so extensive the response is going to challenge everyone's capacity," Paterson said.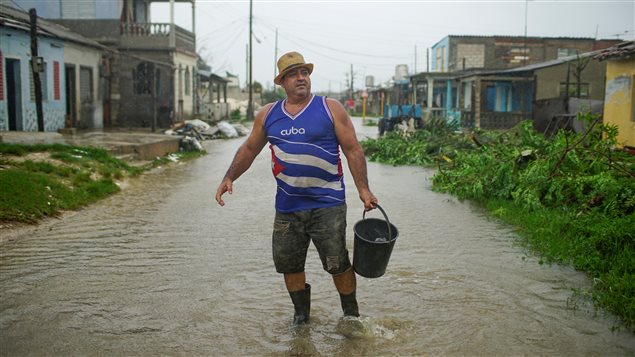 Cuban authorities moved more than one million people to safer ground as they evacuated coastal communities ahead of Irma, Paterson said.
CARE has organized some quick assessments in some of the communities along the north coast of the central part of the island, the area that was the hardest hit, Paterson said.
"It's going to be a long recovery for Cuba," Paterson said. "Because of the intensity of the storm and because it was massive in size, its impact was felt almost through the entire island."
The hurricane struck several popular resort locations along Cuba's north coast such as Varadero, Cayo Coco and Cayo Santa Maria, Paterson said.
"I know lots of Canadians have visited Cuba, many of them come back again and again," said Paterson. "I hope they will be thinking about those Cubans that they've met, those Cubans that work in the tourism industry. It's important to think about them and about what they're going through."