In this hypersensitive world of "left" and "right" politics in which the word "extremist" is easily tossed into the mix, a small rally set for this Saturday is causing big waves.
A group calling itself the Canadian Nationalist Front, often accused of being white supremacist, racist and fascist, plans to hold a rally in the picturesque Ontario city of Peterborough.  The rally is to protest Prime Minister Trudeau's immigration policies generally but also illegal immigration. Several thousand migrants have crossed illegally into Canada from the U.S this year to claim asylum.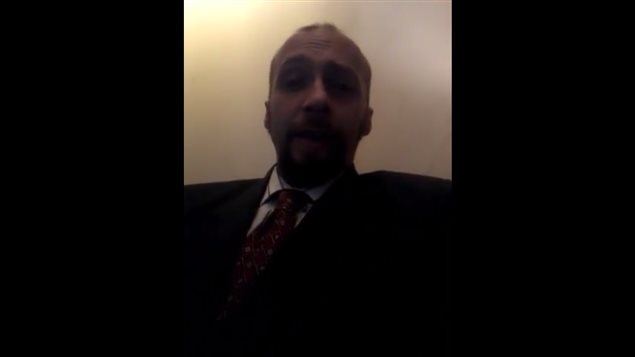 The city granted permission for the rally saying, like them or not, the group has a right to hold a peaceful rally on municipal property under provisions of free speech in the Canadian Charter of Rights and Freedoms
One city councillor however was incensed tweeting that the group's leader, Kevin Goudreau was a "neo-nazi" and the group should not have been allowed to hold the rally on municipal property. Goudreau refutes all such labels against him or his small group saying it's an effort by leftists to marginalize and demonise their message. For his part, he claims he will begin defamation lawsuits against anyone who labels him as a "neo nazi".
"we do not propose hatred or supremacy over any other groups" K Goudreau
Goudreau has said publicy that his group is for "white pride" but claims it is in the same way other groups are for black pride, or gay pride or native pride.
In a written statement to RCI, Goudreau said "They call Jews like Ezra Levant and our Jewish friends, Nazis, it's just fear-mongering.   White pride is preservation of culture and heritage as we support our Native Pride friends and everyone has that right. We are not in favour of proposing hatred or supremacy over any other groups".
In further stating his group's purpose he writes "We're against illegal immigration, the asylum seekers and fake refugees that haven't been in danger for years but who are simply economic migrants jumping the line of regular immigration. We want to put a moratorium on all immigration until the system is revamped".
He also says his group is peaceful unlike opposing groups like Antifa which have a history of vandalism and violence, many of whom mask their faces so they can't be identified, as demonstrated recently during a so-called "anti-fascist" counter rally in Quebec City in August.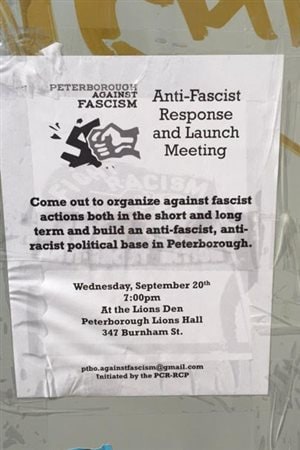 He also points out that at least some of these so-called anti-fascist groups that oppose them are organised by Canadian Communist groups.
Goudreau says he expects only about 20 people, including women and children, to come to his rally.
However several "anti-hate" opposition and counter protests have been discussed. Peterborough council say police will be on hand to arrest anyone who gets out of hand or if any discussions wander into criminal "hate speech".