The National Hockey League (NHL) regular season got underway last night with some amazing results in two Canadian games.
The Edmonton Oilers,with the latest hockey phenomenon, team captain Connor McDavid showing his stuff, beat their provincial rivals, the Calgary Flames 3-0,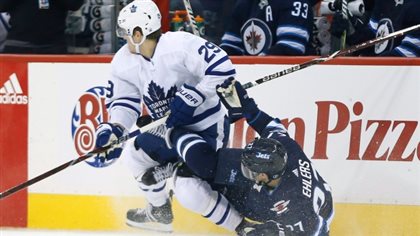 People had been saying over the summer that the 20 year-old was even faster than he was last year, and already they're talking about Stanley Cup contention in this upcoming season.
Reporters asked his teammate, Oilers Oscar Klefbom, for his take on the victory:
"I know exactly how those defensemen feel in Calgary right now," he said. "I play against Connor every single day in practice. It's tough, because he makes you look silly."
Meanwhile, the Toronto Maple Leafs who last won a Stanley Cup when Canada was celebrating its Centennial in 1967, made a big impression last night.
They beat the Winnipeg Jets 7-2 last night in Winnipeg.
Veteran Patrick Marleau scored twice and added an assist for the Leafs. The 38 year-old signed a three-year contract with the team in July.
Coach Mike Babcock is determined to get a winning team together, which will be a great reward for some of the most loyal fans in the NHL.