Autumn this year is a little different in many regions of eastern Canada.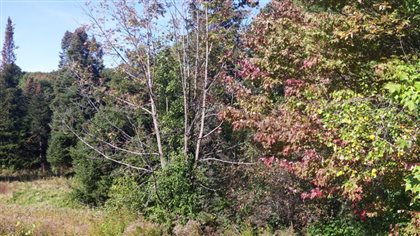 The leaves. that would normally be vivid in the bright fall colours of several shades of yellows and reds, are only now beginning to change.
Usually the upcoming Thanksgiving holiday weekend would be the opportune time to get out into the country to enjoy the vistas, but not this year.
With more unseasonably mild temperatures in the forecast and rain, the changes are slow in appearing.
With files from CBC