If anyone needed further proof that Canada is not immune to the growing global reach of terrorist networks following last weekend's attack in Edmonton that saw a police officer stabbed and four pedestrians injured in a high-speed police chase, a 19-year-old Canadian sits in a New York jail awaiting sentencing after pleading guilty to terrorism offences in a 2016 plot to carry out bomb attacks in New York City.
On Friday, the U.S. Attorney's Office for the Southern District of New York unsealed details of the plan that allegedly included detonating bombs in Times Square and the New York subway system.
Abdulrahman El Bahnasawy, a 19-year-old Canadian from Mississauga, Ont., has admitted to connecting with ISIS operatives and with associates in Pakistan and the Philippines to carry out the plot.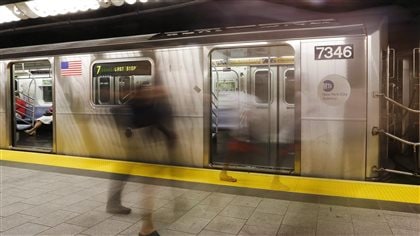 Talha Haroon, 19-year-old U.S. citizen living in Pakistan and Russell Salic, a 37-year-old Philippine citizen are also charged.
Officials are currently attempting to extradite the pair to the U.S.
El Bahnasawy has been in custody since is arrest in May of 2016 and pleaded guilty on Oct. 13, 2016.
According to the document released Friday, El Barhasawy and Haroon communicated electronically with an undercover FBI agent posing as an ISIS supporter.
U.S. officials say El Barhasawy and Haroon pledged their allegiance to ISIS and expressed an intent to carry out attacks similar to ones in Paris and Brussels.
According to the documents, El Barhasawy told the FBI officer that "these Americans need an attack" and that he aspired to "create the next 9/11."
The documents say El Bahnasawy purchased an "array of bomb-making materials" in Canada, including 18 kilograms of hydrogen peroxide, a key ingredient in making improvised explosive devices, and later shipped the material to the U.S.
The unsealed documents allege that El Bahnasawy also expressed a desire to "shoot up concerts cuz they kill a lot of people…We just walk in with guns in our hands. That's how the Paris guys did it," an apparent reference to the attack at the Betaclan concert hall in Paris in November 2015 in which 89 people at the venue were killed.
Following Friday's unsealing, the RCMP issued a statement saying it had collaborated with the FBI in the investigation.
El Bahnasawy is to be sentenced on Dec. 12.
With files from Canadian Press, CBC, Huffington Post