Millions orphaned
By 2001 there were 7.5 million children orphaned by AIDS in sub-Saharan Africa and, in a new book, African grandmothers tell what happened and Canadian grandmothers tell how it moved them and what they did to help. Canadian groups have so far raised $27 million to help African grandmothers in innovative ways determined by the grannies themselves.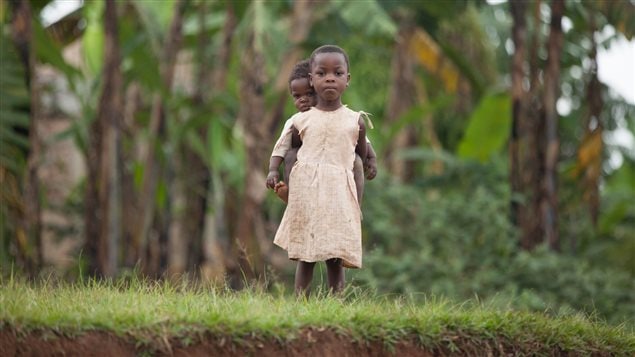 Sharing stories of 'extraordinary tenacity'
"The book Powered by Love is an attempt to share with the world the extraordinary journey and tenacity of African grandmothers…who have buried and lost so many adult children and stepped into the breach when no one else was there to assist to raise millions of orphaned grandchildren, orphaned nieces and nephews, and who keep their families and communities alive and how they have come together with the assistance of community-based organizations to become leaders in their communities and now to struggle for their human rights across sub-Saharan Africa," says Ilana Landsberg-Lewis, co-founder and executive director of the Stephen Lewis Foundation.
Listen
Movement goes global
"And on the other side there is the story of a social justice movement in Canada, the Grandmothers-to-Grandmothers campaign which started in 2006  of Canadian grandmothers—10,000 of them across the country—who similarly came together in groups to stand in solidarity with African grandmothers in their struggle and a movement which is now going global. There are groups in Australia, the U.K. and now forming in the United States."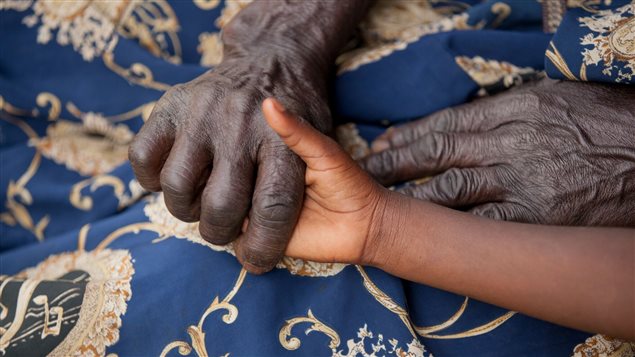 Facing poverty and stigma
In their own words, African grandmothers tell of caring for their dying children and then raising their grandchildren, often in poverty, and surrounded by stigma which denied them both material and emotional support.
In their own words, Canadian grandmothers tell about meeting some of these women who were brought to an international AIDS conference in Toronto in Toronto in August 2006 and how they were so affected they spawned a grassroots campaign to help.
The testimonials are riveting and the photographs speak volumes.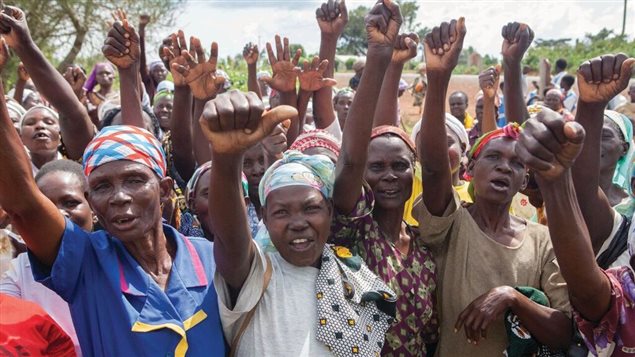 'Grandmothers are absolutely essential if AIDS is to be overcome'
"I hope that…this is not just a book about grandmothers," says Landsberg-Lewis. "That for all of us who are concerned about the AIDS pandemic in Africa as it continues to devastate families and communities that everyone who cares about these human calamities, who works on HIV and AIDS, who funds work on HIV and AIDS, will hear these stories, hear these voices and realize that grandmothers are absolutely essential if AIDS is to be overcome and to recognize that community-based organizations and African women and African older women are at the heart of the response and must be heard and heeded and respected and not be ignored as they have been for so long."