imagineNATIVE, the film and media arts festival that screens and displays work from aboriginal people around the world, opened its 18th edition last night in Toronto.
This year, over 100 feature films, documentaries, short films and music videos will screen until Sunday evening.
'Our People Will Be Healed', the 50th film in 50 years by Alanis Obomsawin
And this is a milestone for the organisation with the launch of the imagineNATIVE Institute. 
Jason Ryle is the Artistic Director of imagineNATIVE. He remembers looking forward to the 10th edition, and to find himself at the 18th, with a new permanent home for the festival's work is "something really extraordinary," he says.
Listen
"The impact of the new space, which opened on Valentine's Day this year, really has been immediate. It's really given us such increased capacity to present more panels, workshops, and also exhibitions," he says.
"For us it means we can now look to increase our support from really invested, supportive sponsors, to develop the craft, the skills, the talent, the story-telling of indigenous screen story-tellers."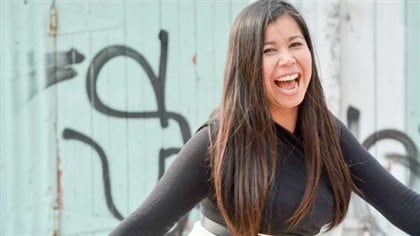 Almost three-quarters of the works presented at the festival this year, are directed by Indigenous women.
This includes another milestone in the life of Abenaki filmaker, Alanis Obomsawin.
She recently celebrated her 85th birthday and is also celebrating her 50th film, in 50 years.
"Our People Will be Healed" is her documentary following the hope in the next generation of children at the Helen Betty Osborne Ininiw Education Resource Centre, at the Norway House Cree Nation in northern Manitoba.
.The film reveals how Norway House is taking on the legacy of residential schools with great success.
"The children are so happy; they love their school. It's so encouraging. The children are kings there" Obomsawin told Kate Taylor of the Globe and Mail newspaper in an interview before the recent edition of the TIFF.
"It's a model for other communities." Obomsawin said.
Lena Recollet's film 'Kchi-Nendizan' will premier on Saturday.
Kchi-Nendizan, which means 'big pride' in Anishnaabemowin, is co-directed with Miles Turner.
It features Ms. Recollet, an actor and spoken-word artist, performing her poem.
"I am really inspired by the rhythm and words of my people and I wanted to use the language to create a piece about being proud of our culture, heritage and language," Lena Recollet told Robin Burridge in an interview for The Manitoulin Expositor.
 Lena Recollet is from the Wiikwemkoong First Nation on Manitoulin Island.
Jason Ryle, Anishnaabe from the Lake St. Martin First Nation in Manitoba says it's not really surprising that so many women are festured at the festival. "Women are the culture-keepers, women are the story-tellers" he says.
It's not unusual, that while other film festivals strive for gender-parity, women are very well represented at imagineNATIVE.
With files from the Globe and Mail and the Manitoulin Expositor
.