In 2011, more than half of Canadian parents used child care services for their children under 4 years old, according to government statistics. The trend is increasingly common as more women join the work force. But along with that, many parents have become more concerned about their attachment to their children who may be away from them for a large part of the day.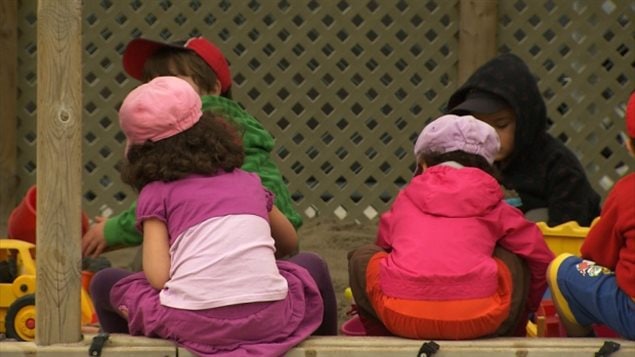 Lack of attachment has negative results, says social worker
A social worker has prepared practical advice for such parents under the aegis of Cardus, a think-tank devoted to social issues. Libby Simon writes that "when we don't meet the attachment needs of children, adverse behaviours are the result." She also quotes doctors who write about the negative effects of children depending on their peers for guidance and direction, as often happens in a daycare setting.
Six-step advice offered
Simon suggests six ways to ensure strong adult attachments for small children, especially those in daycare:
Foster connections among family, friends and other reliable adults to extend the network of positive adults involved in the child's life.
Create trust with the caregiver that will be obvious to the child.
Ensure the caregiver is mindful of attachment principles.
Understand that attachments to different adults don't compete. They cooperate
Slow down the morning routine in order to spend time with them and not rush them out the door.
Give the child a locket or other item with the parent's picture to remind them of the parent's love even when they are apart.
In conclusion, Simon writes, "Our challenge, more than ever, is to hold on to our children, particularly when they are very small."
 Many working women stay home for one year
In Canada, employed women have access to government-paid benefits for one year after they give birth so they may stay home to care for the infant. But after that, many find outside care for their children and return to work.
The cost of living has risen to the extent that many women feel they simply cannot afford to stay home and raise their children. And many others fear their careers will stall if they stay home too long or want to return to work for other reasons.