Your hosts, Lynn Desjardins and Levon Sevunts
(Video of show at bottom)
Listen
On today's program we have items about Canada's troubled fisheries, Indigenous parents who feel compelled to give up their children, and an outreach by young Muslims to demystify Islam. Read on!
Canada's fisheries are in trouble, says non-profit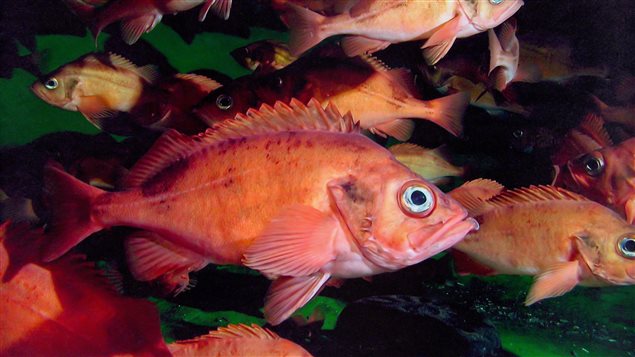 The conservation group, Oceana Canada, has completed a review of government statistics on the country's fisheries and has found than only one third of the fish stocks are healthy. It says 13 per cent are in critical condition and there is not enough information to assess the health of the remaining 36 per cent.
While the government has taken some steps to mitigate the situation, Oceana Canada's director of science Robert Rangeley told Lynn it failed to put the effective management in place to recover the fish stocks.
Indigenous parents forced to give up children for better access to healthcare, says opposition MP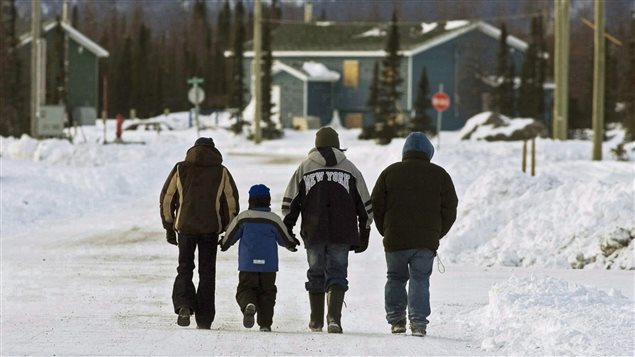 An opposition member of parliament is sounding the alarm on a problem facing thousands of Aboriginal children in Canada. He says thousands of First Nation children are being taken into the foster system because the federal government has not invested the necessary resources in the Indigenous communities to help families at risk. The opposition politician is the New Democoratic Party MP from northern Ontario Charlie Angus.
He says child welfare services funding on Canada's Aboriginal reserves has been so inadequate many families are faced with a stark choice–keep their children and deny them the care they need or give them away to foster care in hopes that they will get the treatment and the services they need in provincial care.Levon spoke with him by phone on Thursday. Levon also reached out to Minister of Indigenous Services Jane Philpott. She said that what Mr Angus describes used to happen under the previous Conservative Government, but that's no longer the case. She said the Liberal government has invested nearly $383 million dollars to improve services offered to Aboriginal children on reserves.
Mr Angus is also calling on the government to drop its attempts to quash a landmark decision by the Canadian Human Right Tribunal earlier this year. In May, the Tribunal ruled that requests for services must be processed within 12 to 48 hours, and must be processed without case conferencing. It said that Ottawa's failure to fully implement Jordan's Principle may have contributed to the suicides of two teenagers in Wape-ke-ka First Nation in Ontario earlier this year.
Jordan's Principle is named after a five-year-old Manitoba boy who died in hospital in 2005 while waiting for the federal and provincial governments to decide who would pay for the specialized care he needed so he could live in a foster home. It was unanimously adopted by the House of Commons in 2007. Philpott said the government has accepted the tribunal's ruling but was "seeking clarification" on two important issues that "may not be in the best interest of children." Philpott said in some complex cases the 48 deadline on taking a decision could do more harm than good and that some case doctors, nurses and social workers need to be able to conference with each other before they make a decision. Mr Angus says the government has taken too much time even in life and death situations that require immediate action.
Coffee and Islam campaign aims to inform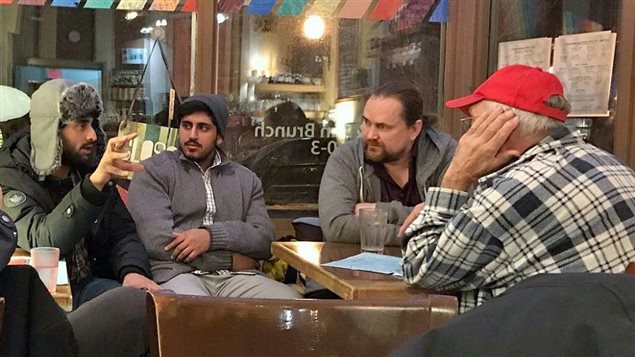 Lynn learned that a large Muslim youth group is offering coffee and a chat for anyone who wants to know more about Islam.
There have been unsettling events in the Muslim community in Canada. Most recently the province of Quebec has elicited great controversy over its new law prohibiting face covering for anyone receiving public services. The Quebec government says this is not designed to target Muslim women who wear the niqab or burka, but it is widely believed to be the intent. The government backed down somewhat after demonstrations against the law and criticism from inside and outside of the province.
The far more disturbing event was a gunman's attack on a mosque in Quebec City which took the lives of six worshippers and injured 19 others. And there have been several hate crimes against Muslims and events supporting Muslims.
Amid all this, Canada's largest Muslim youth group has decided to invite people to meet for coffee and a chat about Islam. People only have to go online and ask for a meeting at which they can ask questions.
The meetings will be available in 30 cities and towns across Canada and will involve up to 90 volunteers who will go in pairs to meet with people who make a request. "We hope and pray that this campaign enables us to connect with many Canadians," said Ahmed Sahi, director of Outreach for the Ahmadiyya Muslim Youth Association and one of the organizers of the campaign.