Often anthropologists and palaeontologists and other scientific researchers when testing for certain forensic and lifestyle factors in a specimen, examine the teeth of a specimen.
Teeth have proven an excellent source of information during tests and analysis to determine such things as location during very early years of life and in the final years preceding death. Tests can also determine diet, and overall health including such things as presence of lead.  Also, because of the hard enamel of teeth, they tend to survive in much better condition over time than do bones.
However, such tests necessarily involve destruction of the specimen, meaning these often rare specimens are lost for future research.
That may change.
Lori D'Ortenzio is a PhD candidate in the anthropology department at McMaster University in Hamilton, Ontario.
Listen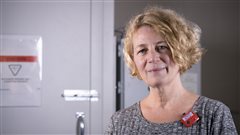 D'Ortenzio and her supervisor, professor Megan Brickley (PhD)  were researching vitamin D levels in specimens, but didn't want to destroy them.
The research was published in the International Journal of Paleontology, under the title, "The rachitic tooth: The use of radiographs as a screening technique"  (abstract HERE)
They began using a portable x-ray to examine various specimens with known vitamin D deficiency compared with "normal" examples.
They found that with a deficiency in youth as the teeth were forming, the pulp inside would form differently and in a recognisable pattern.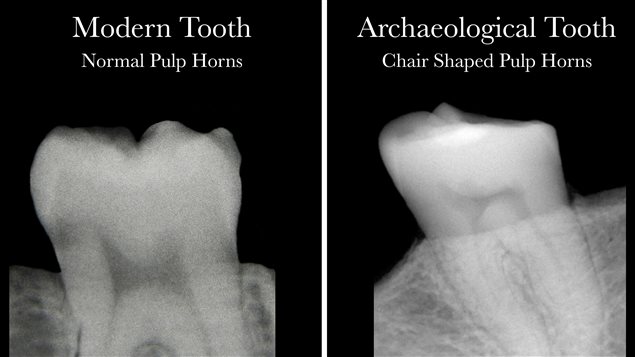 Vitamin D is necessary in the formation of human bones and teeth, and is mostly produced by the body being exposed to the sun. Food in itself does not really supply the levels of vitamin D required.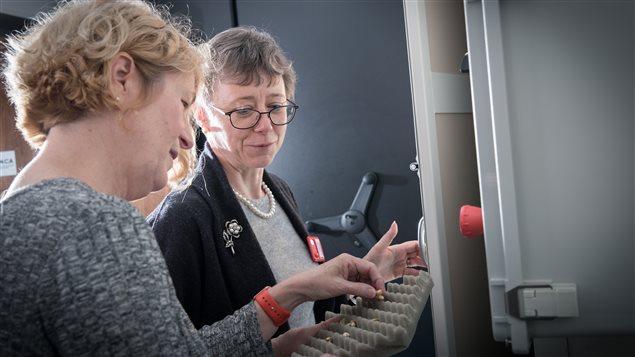 The new discovery of the McMaster University team means that researchers looking into various conditions that existed during the life of the individual will gain information an important condition about climate or lifestyle or or both, without having to destroy the specimen, thereby leaving it available for other types of testing, and possibly to other non-destructive methods in gaining that information.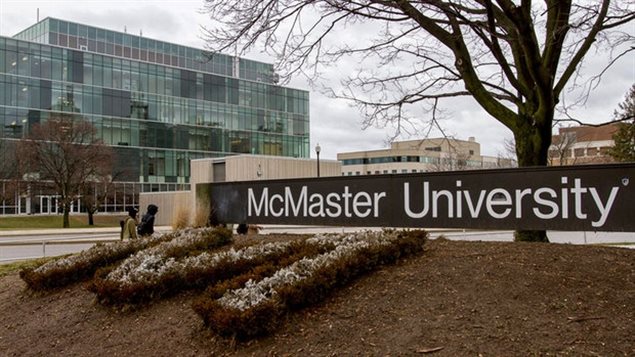 Another advantage is the ability to detect vitamin D deficiency in living people who may not be aware of their deficiency and so enable corrective measures to be taken before more damage is done.
Co-researcher, professor Megan Brickley says, ""I think it's really important. It was a piece of work that aimed to look more at past individuals, but it has the potential to contribute to modern health care as well".