Resales of Canadian homes rose 0.9 per cent in October from September, but remained almost 11 per cent below the record set in March, according to the latest report by the Canadian Real Estate Association (CREA).
Actual sales, not seasonally adjusted, fell 4.3 per cent from October 2016, while the national average sale price climbed by 5 per cent in October compared to a year earlier, according to the industry group.
Benchmark home prices were up from year-ago levels in 11 of the 13 markets tracked by the industry group.
The actual, not seasonally adjusted, national average price for homes sold in October 2017 was just under $506,000, according to the CREA report. However, the national average price is heavily skewed by sales in Greater Vancouver and Greater Toronto, two of Canada's hottest housing markets, the report warned.
Excluding these two markets from calculations reduces the national average price by more than $120,000 to just above $383,000, the report said.
The number of newly listed homes edged back by 0.8 per cent from September to October, the report said.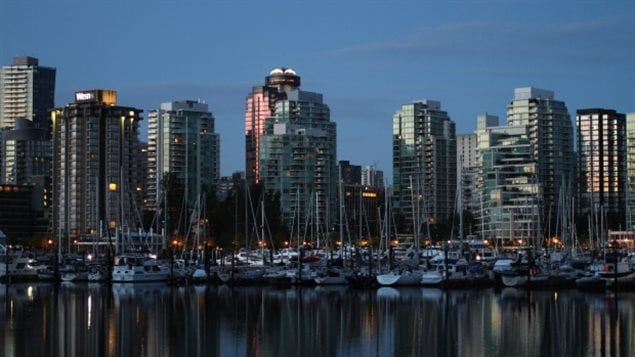 CREA President Andrew Peck said he expects a spike in activity at the end of the year as home buyers rush in to purchase homes before new federal regulations come into effect in 2018.
"Newly introduced mortgage regulations mean that starting January 1st, all home buyers applying for a new mortgage will need to pass a stress test to qualify for mortgage financing," Peck said in the report. "This will likely influence some home buyers to purchase before the stress test comes into effect, especially, in Canada's pricier housing markets."
The stress test is designed to curtail growth in mortgage debt, said CREA Chief Economist Gregory Klump said in the report.
And if it works as intended, Canadian economic growth may slow by more than currently expected, Klump said.
"We are in the midst of an important transition period in the trajectory of the Canadian housing market in general, and Vancouver and Toronto in particular," Benjamin Tal, deputy chief economist at CIBC World Markets Inc., wrote in a research note.
"The level of activity is likely to stabilize and perhaps soften in the coming quarters as markets adjust to recent and upcoming regulatory changes. But when the fog clears it will become evident that the long-term trajectory of the market will show even tighter conditions."
The supply issues facing centres such as Toronto and Vancouver are likely to only worsen and demand is routinely understated, Tal said.
"Short of a significant change in housing policies and preferences, there is nothing in the pipeline to alleviate the pressure," Tal said.