The federal government will spend $327.6 million over five years and $100 million annually thereafter to crack down on gun crime and criminal gang activities, Minister of Public Safety Ralph Goodale announced Friday.
Goodale made the announcement in Surrey, B.C. — a city that has been plagued by gang violence — on Friday morning.
"Too many young people have been killed and too many communities have been marred by gun crime and gun violence," said Goodale. "It doesn't have to be this way."
Federal statistics show an alarming increase in gun violence.
Canadian authorities registered 2,465 criminal firearms violations in 2016, an increase of 30 per cent since 2013, according to Public Safety statistics.
"The problem does really stretch, in one way or another, across the country. But there are areas where the risk is more intense," Goodale said.
"Communities like Surrey which have historically had a very significant challenge in this regard will be a priority, as well as other hotspots across the country."
Ottawa will also be convening a national guns and gangs summit in March 2018, bring together experts, front-line personnel and decision-makers, Goodale said.
Cracking down on illicit drug trade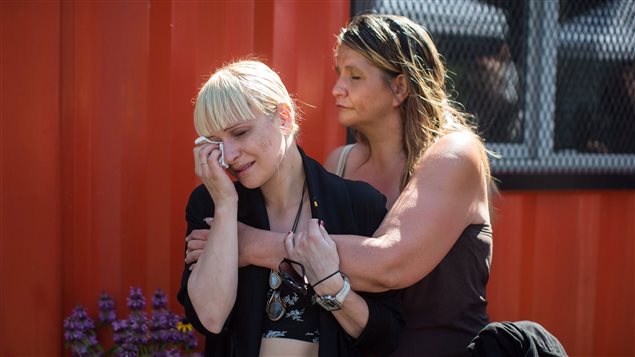 The federal government is also taking measures to address the opioid crisis, particularly the illicit trade in fentanyl, that has now expanded across Canada, facilitated by organized crime groups.
"The production, trafficking and sale of illicit drugs, such as fentanyl, are often the main cause of guns and gangs violence," Public Safety officials said in a statement.
To crackdown on the deadly fentanyl trade, Ottawa is allowing border officials to open mail weighing 30 grams or less, in order to detain or seize, illicit substances (such as fentanyl) that may be in smaller packages, officials said.
The federal government will also require that any pill presses or encapsulators to be registered with Health Canada and will give border officials the authority to detain any unregistered pill presses or encapsulators, officials said.
The Liberal government is also making legislative changes to help with harm reduction, such as streamlining the application process for supervised consumption sites, officials said.
With files from CBC News