The United Nations and humanitarian agencies working in war-torn Yemen are sounding the alarm over the continuing blockade of much of the country's air, sea and land entry points by the Western-supported coalition of Gulf states, calling on them to allow lifesaving humanitarian supplies to pass to alleviate "the worst humanitarian crisis in the world."
"While the Saudi-led military coalition has partially lifted the recent blockade of Yemen, closure of much of the country's air, sea and land ports is making an already catastrophic situation far worse," said a joint statement issued by World Food Programme (WFP) Executive Director David Beasley, UN Children's Fund (UNICEF) Executive Director Anthony Lake, and World Health Organization (WHO) Director-General Tedros Adhanom Ghebreyesus.
"The space and access we need to deliver humanitarian assistance is being choked off, threatening the lives of millions of vulnerable children and families," the statement added.
The United Nations relief wing added its voice on Friday, warning of famine-like conditions unfolding in Yemen, as a blockade on aid and other essential goods by a Saudi-led coalition fighting Houthi rebels entered its 12th day.
Over a dozen humanitarian agencies operating in Yemen said Thursday they were "outraged" by the continued blockade by the Saudi-led coalition of humanitarian and commercial supplies desperately needed for the survival of the Yemeni population.
"Ongoing obstruction by the Saudi-led coalition to the delivery of critical supplies is a measure which may amount to collective punishment of millions of Yemeni people," said a statement signed by sixteen humanitarian agencies.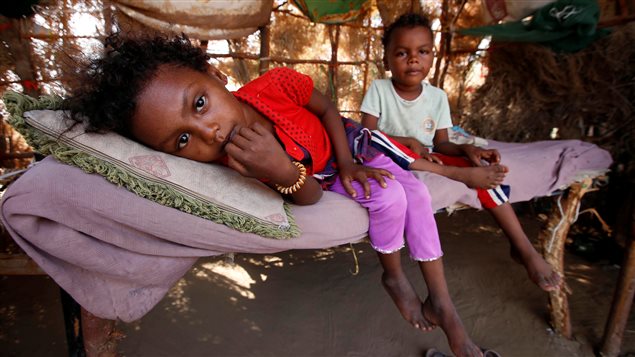 More than 20 million people, including over 11 million children in Yemen, are in need of urgent humanitarian assistance, at least 14.8 million are without basic healthcare and an outbreak of cholera has resulted in more than 900,000 suspected cases, according to the UN agencies working there.
"Some 17 million people do not know where their next meal is coming from and 7 million are totally dependent on food assistance," the statement by UN agencies said. "Severe acute malnutrition is threatening the lives of almost 400,000 children. As supplies run low, food prices rise dramatically, putting thousands more at risk."
Since 2015, Yemen has been in a conflict between forces loyal to President Abdrabbuh Mansour Hadi supported by Saudi Arabia and most Western governments and those allied to the Houthi rebel movement, supported by Iran.
The Houthis control much of the country, including the capital Sana'a and the biggest port terminal in Hodeida. The Saudi-led coalition has accused the Houthis of smuggling weapons through Yemen's sea, air and land entry ports and has imposed a blockade on the ports controlled by the rebels.
Yemen imports nearly 80 per cent of its food, said Kevin Dunbar, director of global programs at CARE Canada.
"Now that food aid hasn't been able to come through these major ports, which have been blocked by the Saudis and people depend on that regular supply," Dunbar told Radio Canada International. "So there is not enough food, fuel is not coming through as well so major cities and people are not able to use that fuel to pump clean water, and also medical supplies are running out."
(click to listen to the full interview with Kevin Dunbar)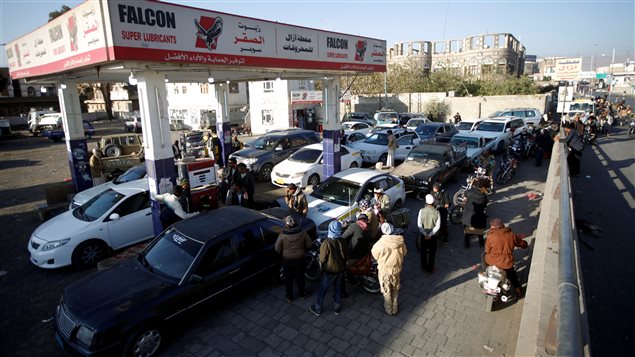 CARE employees in the capital tell him that the usually bustling Sana'a has turned into a quiet ghost town, Dunbar said.
Reserves of fuel are in such short supply that the cities of Hodeida, Sa'ada and Taiz have been unable to pump clean water to residents in recent days, according to the Red Cross.
This has left one million people at risk of a renewed cholera outbreak, just as the country emerges from the worst epidemic in modern times.
The World Health Agency warns other diseases are also a threat, including diphtheria, a serious infection of the nose and throat, that's easily prevented with a vaccine.
Humanitarian groups and the UN agencies are urging all sides to reopen without delay all of the country's ports, including those in areas held by Houthi rebels.
They say that is the only way that UN-chartered ships can deliver the vital humanitarian cargo that the population needs to survive.
Flights from the UN Humanitarian Air Service – into and out of Yemen – should be given immediate clearance to resume, the UN and humanitarian agencies say.
"Without this blockade being fully lifted and the humanitarian assistance being able to enter into the country, people are going to starve and people are going to die," Dunbar said.
"While people in Yemen need food and water and medical supplies, what people really need is a political end of this conflict, an end to the fighting, an end to the staggering impact this is having on everyday civilians, who are just trying to go about their lives and take care of their families."