Canada has been with the Coalition forces to defeat Daesh in Iraq since 2014. This year Brigadier-General Daniel MacIsaac took over command of the Canadian contingent.
I spoke to him from a Canadian base in Kuwait about the mission and the evolving situation.
Listen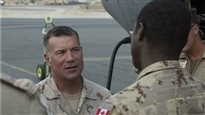 The role of the Canadians has been changed this month.
About 200 elite Canadian troops have been in an "advise and assist" role with Iraqi and Kurdish forces up till recently.
In that role, although not theoretically to be actively involved in any combat, a Canadian sniper set the record for a confirmed kill shot at over 3 kilometres, a shot which apparently broke up a Daesh ambush, likely saving many Iraqi soldiers lives.
That advise and assist role however has been placed on hold as tensions between the formerly allied Iraqis and Kurds increased dramatically after Kurds voted in September for an independent territory in northern Iraq.
The special ops forces are not under BGen MacIsaac's command and so he did not directly answer a question relating to their activity. Questions on activities of Canada's special ops forces are very seldom answered by the military or government citing security issues.
However, as Daesh has been pushed out of their previous strongholds, a vast number of improvised  explosives and booby traps have been left and Gen. MacIsaac said a team of 20 Canadian engineers will now be training Iraqi engineers on demining and dismantling of the deadly devices.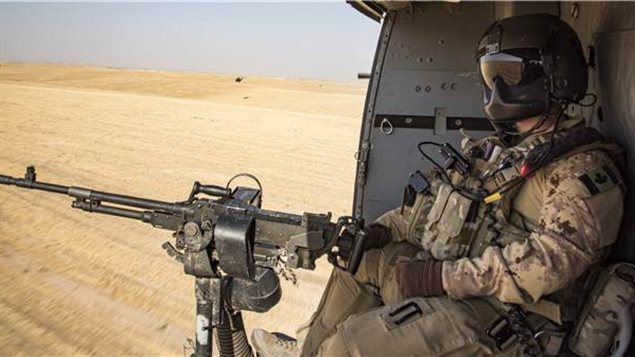 BGen MacIsaac says its part of the "train the trainer" approach so that these Iraqi engineers can go on to train others in the clean up effort. MacIsaac says many civilians are injured by these explosives scattered in the rubble as they attempt to return home.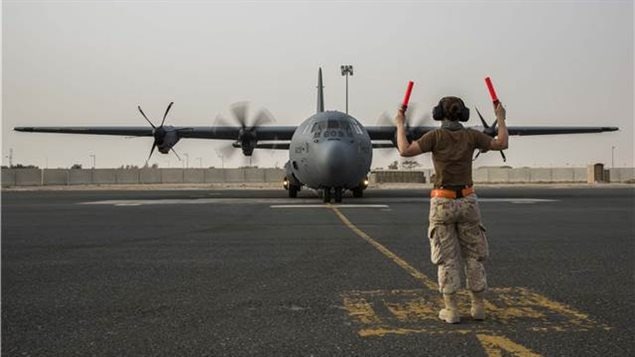 The training, at a base in Besmaya, Iraq will continue until early next year.
The last of Canada two Aurora surveillance planes will also be going home after flying hundreds of missions to locate Daesh fighters and strong points.
A second Hercules transport plane will be arriving to add further capacity to the Coalitions needs for transport of material and personnel, in addition to an air-to-air refueler.
The Canadian medical team has also had its mandate extended into 2018.
Kill foreign fighters
As for foreign fighters, the French, U.S., British, and Australian forces have all suggested to varying degrees that anti-daesh forces should kill any foreign fighter rather than allow them to return home with the potential to carry out terror attacks.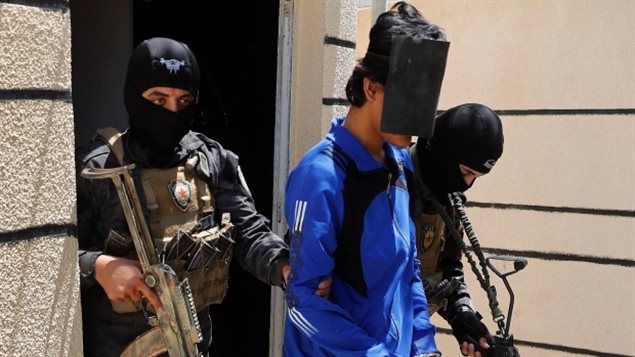 Gen. MacIsaac said capture of foreign fighters is a consular issue.
A Canadian official responding to a CBC question wrote, ""Returning foreign terrorist travellers and their families, specifically women and children, require the appropriate disengagement and reintegration support".
Additional information