Your hosts Lynn, Marie-Claude, Levon, Marc (Video of show at bottom)
(all items are excerpts of longer interviews available in the highlights section: Comments open on all stories at bottom of page)
Listen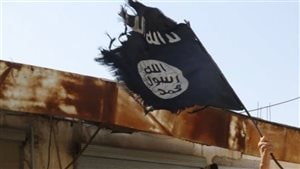 As the so-called Islamic State (Daesh/ISIS) collapses, there are fears that the thousands of foreign fighters will return to their native countries.
None really want them back, and some have stated publicly that if they were killed fighting, that would be a good thing. There are hints of the possibility that these foreign fighters are now being deliberately targetted.
Canada is among a very few which have said such fighters will be re-integrated., although the numbers are not known.  Although about 60 are known to returned and about 60 more may return, Phil Gurski says that's a rough estimate only and there are some who have fought but remain unknown to security.
Also women pose a new threat.  Phil Gurski is a former analyst with the Canadian Security Intelligence Service, now CEO of Borealis Threat and Risk Consulting, and author on terrorism.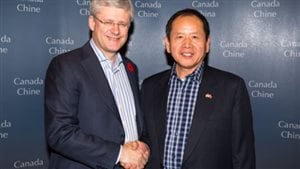 *
Canada has long been pursuing greater trade with China.
Now with the U.S. not convinced that it should continue with the North American Free Trade Agreement, there's more pressure for Canada to improve trade with other nations.
Lynn spoke with a former Canadian ambassador to China, David Mulroney.  He says that trade should not override other issues such as human rights among others.  He says Canada needs a comprehensive strategy in dealing with China, and that it should involve the input of several departments, not just trade.
*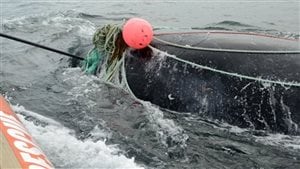 The North American right whale is in serious trouble.
Once hunted to near extinction for their oil, blubber and baleen, they are now threatened by things like being struck and killed by fast moving commercial ships, or tangled in fishing gear for a potentially slow and painful death.
There are only about 450 left.
Researchers studying whale faeces (poop) have detected extremely high levels of stress hormones in whales that have become tangled.
Levon spoke to Rosalind Rolland, senior scientist in the Ocean Health and Marine Stress Lab at the Anderson Cabot Center for Ocean Live at the New England Aquarium in Boston.
Images of the week