Questions multiply over the power couple Barry and Honey Sherman found dead from strangulation in their Toronto home on Friday.  At first, some news outlets quoted police as saying the case was being investigated as a murder-suicide and they were not looking for suspects. Now, police have officially said that homicide investigators are leading the case into the "suspicious deaths."
Seventy-five-year-old Barry Sherman was a workaholic and founder of the giant pharmaceutical firm Apotex. He was said to have amassed a fortune of $4.77 billion dollars. His wife, 70-year-old Honey, was a bubbly philanthropist who fostered hospitals, universities and a large Jewish charity.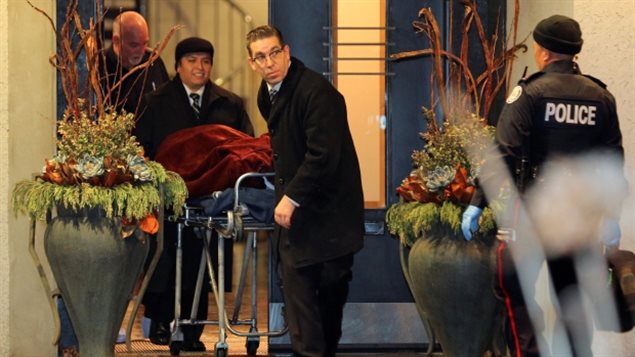 Couple 'shared an enthusiasm for life'
In a statement, the couple's children expressed shock at the murder-suicide theory, saying that their "parents shared an enthusiasm for life and commitment to their family and community totally inconsistent with the rumours regrettably circulated in the media as to the circumstances surrounding their deaths."
Tributes have poured in including some from the prime minister and the mayor of Toronto. The couple had four children and a new grandchild. The Globe and Mail reports they were planning a dinner party at their winter home in Florida for later this month and had recently contacted friends about it.
Detectives continue to investigate the scene.