It turns out, it's what many people suspected all along.
When the federal government phased out the use of the one-cent coin in 2013, many people thought it would benefit business to the detriment of consumers, as business would "round-up" the price to the next nickel, or 5-cent figure.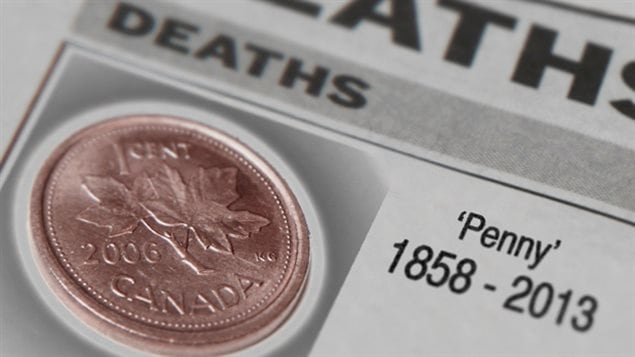 Proponents of the phase-out said, no, it would average out, as anything below a $X.03 figure would be rounded down and anything $X.03 and up would be rounded up.
Now a third-year, dual-degree, university economics and math student has written a study showing that Canadian grocers are benefitting from the rounding off to the tune of $3.27 million per year.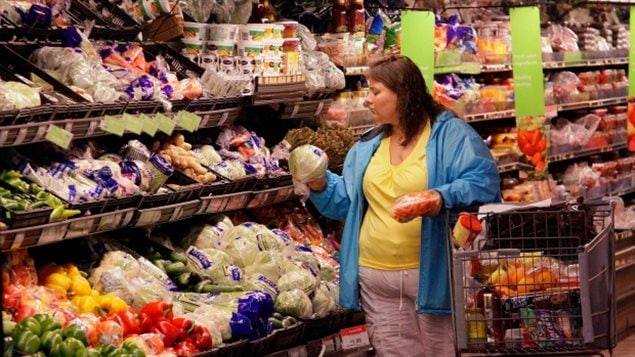 University of British Columbia student, 19-year-old Christina Cheng and a friend documented some 18,000 prices at grocery stores and discovered that most prices ended with a "$X. 98, or .99 figure.
Using a spreadsheet and computer programme to create a simulated food basket and information on most common payment methods, she determined that grocery stores are making a profit from the penny rounding.
The Retail Council of Canada disagrees with the findings saying the study doesn't reflect real grocery baskets and shopping habits and doesn't include things like various provincial taxes on the total bill.
Chang's study shows that a store raising a price by one cent will trigger the upward rounding.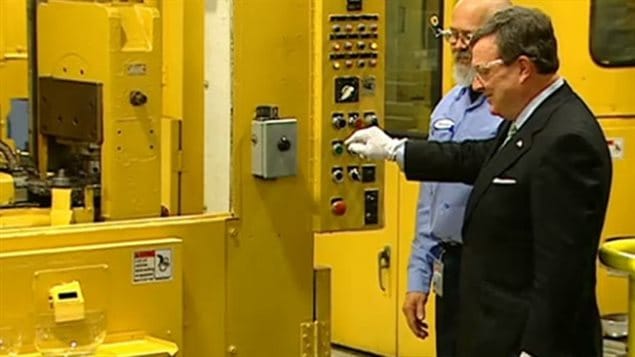 PostMedia gives the example of a $6.73 item.  With taxes that would result in a final price of $7.07, which rounds down to the nearest 5-cent figue, i.e. $7.05  meaning a two-cent loss to the store
If the store then raised the price by one cent to $6.74, where the final price with tax comes to $7.08, that would be round upward now to $7.10.
This now means the store gets a net benefit of a one cent gain to the store, and elimination of a two-cent loss.
However, the benefit for stores works mostly on single purchase items, as purchases of three or more items makes the outcome difficult to predict and likely results in no benefit to the store of "rounding".
She says that stores can easily figure out which items are likely to be single purchases and can raise the price to trigger the benefit.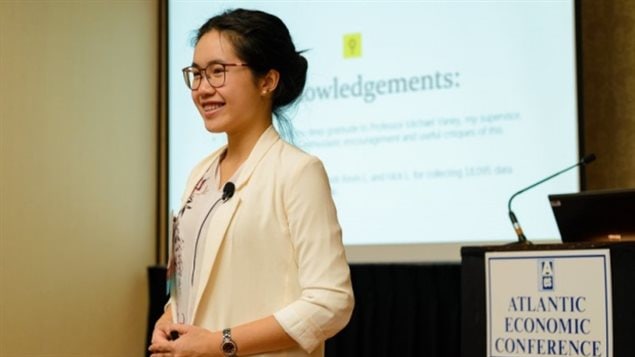 Although the study involved grocery stores, one might presume the same phenomenon might be occurring at all retailers in Canada.
While her study points to an over $3 million benefit for grocery stores, it works out to only about $157 per store in Canada.
The Retail Council meanwhile says anecdotal evidence that penny rounding works out to a 50-50 equation, or zero net benefit.
As a cost-saving measure, several economic experts say the 5-cent piece (the "nickel") should be phased out as well. Cheng says that would only make exacerbate the concern.
Cheng's research paper won the award for the best undergraduate student paper at the International Atlantic Economic Society's conference in Montreal. It is now scheduled to be published next June in the Atlantic Economic Journal.
Additional information- sources