Charles Dutoit, who spent years–25 of them in Montreal–honing a world-class musical reputation finds his personal reputation in tatters and his future in limbo as orchestras on two continents sprint away from the 81-year-old maestro.
Dutoit is accused by four women–three opera singers and a classical musician–of assaulting them in separate incidents between 1985 and 2010.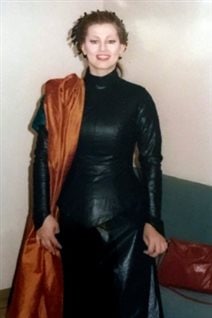 "He threw me against the wall, shoved my hand down his pants and shoved his tongue down my throat," retired mezzo-soprano Paula Rasmussen told the Associated Press, which conducted interviews with all four of the accusers.
Rasmussen told AP the incident occurred in Dutoit's dressing room at the Los Angeles Opera in September 1991.
Other alleged incidents took place in Chicago, Minneapolis, Philadelphia and Saratoga Springs, NY.
The AP report quoted two of Dutoit's accusers, Rasmussen and soprano Sylvia McNair, by name.
The others said they did not wish to be identified for fear of reprisals
Dutoit, who is married to Canadian violinist Chantal Juillet, was artistic director of the Montreal Symphony Orchestra between 1977 and 2002.
He resigned after the Quebec Musicians' Guild complained about what it called Dutoit's "offensive behaviour and complete lack of respect for the musicians."
Fallout from the AP report has been swift.
London's Royal Philharmonic Orchestra announced Friday it will relieve Dutoit of upcoming concert obligations as artistic director and principal conductor.
On Thursday, the Boston and the San Francisco Symphonies severed ties with Dutoit while the New York Philharmonic and the Chicago Symphony announced Dutoit had cancelled scheduled appearances in the new year.
With files from AP, CP, CBC, Chicago Tribune