Canada's special envoy to Myanmar says it's hard to put into words the extent of the humanitarian crisis facing the Rohingya Muslim minority.
Bob Rae issued his interim report on Thursday night on the crisis that has seen more than 650,000 of Rohingyas flee the predominantly Buddhist Myanmar, also known as Burma, to neighbouring Bangladesh following a crackdown by Burmese security forces.
Prime Minister Justin Trudeau appointed the veteran Liberal politician and former Ontario premier in October to give him advice on the humanitarian crisis, which the United Nations has described as "a textbook example of ethnic cleansing."
Rae said he travelled to Indonesia, Bangladesh, Myanmar, Vietnam, and the UN headquarters in New York earlier this year to see the situation and has also met with a number of leaders, officials and non-governmental organizations in the region.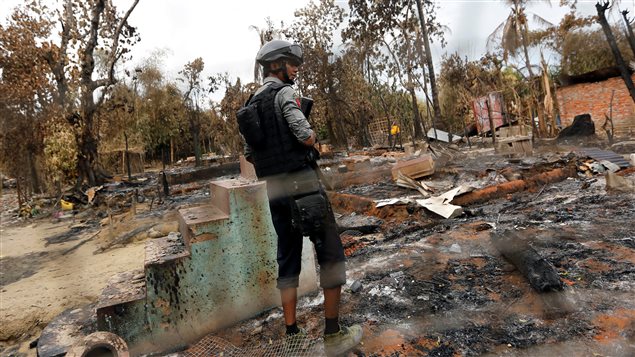 However, Rae noted that he was not allowed to travel to Rakhine State in Myanmar, where most of the Rohingyas used to live, and where about 120,000 Rohingyas remain in camps "under virtual lockdown."
He also visited the Rohingya camps in Cox's Bazar, Bangladesh, near the border with Myanmar.
"It is important to stress that conditions are deplorably overcrowded and pose a threat to human health and life itself," Rae wrote.
The Rohingya walked for days to escape Myanmar and arrived in Bangladesh malnourished and traumatized, he said.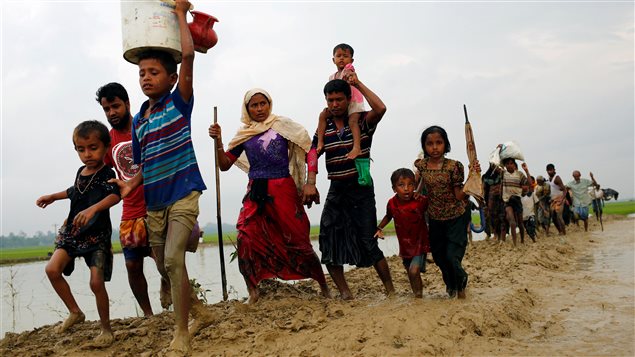 "In addition to accounts of shooting and military violence, I also heard directly from women of sexual violence and abuse at the hands of the Myanmar military, and the death of children and the elderly on the way to the camps," Rae wrote.
Rae said those accounts included sexual violence as a weapon of war and there is clear evidence of sexual trauma among the women who survived.
"A focused effort to deal with this issue is required," the report said.
"Seeing these words in print makes me realize how inadequate words are to express the extent of the damage and trauma being suffered by women and girls among the Rohingya refugees."
Rae said the international community must get involved in addressing the issue and additional resources will be required.
"These allegations of crimes against humanity need to be addressed directly by the international community, and there is a need for post-traumatic measures to help those who survived this ordeal."
Canada needs to remain engaged as well, he said.
"We have been publicly associated with the peace process, with the dialogue on governance and pluralism, and with a number of other critical issues, and this engagement needs to continue," Rae wrote. "This requires that we be respectful of the full range of opinions in Myanmar, and within Myanmar civil society, but it should never mean that we abandon our commitment to the truth about what has happened."
With files from The Canadian Press