At first glance, the year in sports in Canada in 2017 does not appear all that different from previous years in sports in Canada since, well, 1993–the last time a Canadian-based NHL team, the Montreal Canadiens, won the Stanley Cup and the MLB Toronto Blue Jays won the second of their consecutive World Series titles.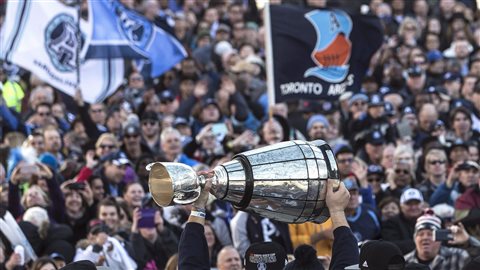 But maybe not.
A Toronto team, Toronto FC, won Major League Soccer's championship, putting together the best season in the North American league's history.
What that means for the growth of soccer in Canada's is anyone's guess, but it sure can't hurt.
The Toronto Argonauts won the Grey Cup, despite drawing nothing buy yawns during the regular season.
Will that help solidify the struggling Canadian Football League?
It sure can't hurt.
So much for the good news.
The bad news?
After two seasons turning on Canada and making the Major League Baseball's playoffs, the Blue Jays landed with a thud, playing terrible baseball most of the season.
Make that the whole season–start to finish..
That hurt.
And Pittsburgh defeated Nashville to win the Stanley Cup.
Now that really hurt. Still, Canadians being Canadians could profer not much more than a collective shrug, once their local teams were eliminated, though it was a terrific final.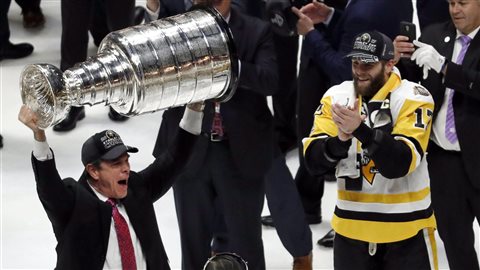 Trouble is, Stanley Cup finals are played in June, a time when Canadians are moving on to other things–like summer.
Now, for some very bad news, at least potentially.
South of the border, Donald Trump waged war against a pretty fair number of National Football League and National Basketball Association players, a battle that could have some repercussions in Canada down the road.
We'll see.
The writer, journalist, broadcaster and host of the of the notthepublicbroadcaster website, Bruce Dowbiggin, who has always has a terrific sense of Canadian sport and where it is headed, thinks it will.
I spoke by phone with him at his home in Calgary.
Listen