It's absolutely freezing in most of Canada right now, but for those still capable of dreaming of hot summer days, there's a bit of solace.
Winter in Canada means it's summer on the other side of the world.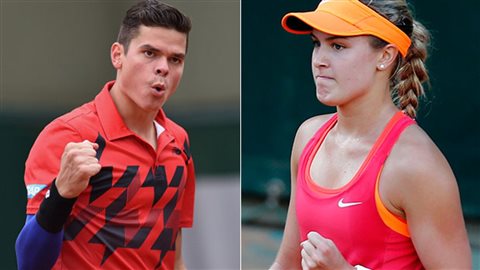 That means tennis season is upon us–at least on television, and oft-times in the middle of the night. (
The ATP and WTA professional players begin their 11-month tour this weekend in Australia with the Hopman Cup.
Following close behind are assorted warmup tournaments that lead to the first grand slam event of the year, the Australian Open, in January.
Canadians will be there. How well they will do remains a series of open questions.
Whether Eugenie Bouchard, for example?
Bouchard exploded on the international tennis scene in 2014, making the Wimbledon the final and–a year later–the cover of the New York Times magazine.
It's been downhill ever since, her ranking falling to No. 82 from the career-high No. 5, she achieved during her glorious summer of 2014.
What about Milos Raonic, who spent much of 2017 injured and saw his ranking fall to No. 24 after rising to No. 3 in the summer of 2016 when he, too, made a Wimbledon final?
Raonic turned 27 this week. Has he peaked? Can he take the final step he so long has sought–win a grand slam?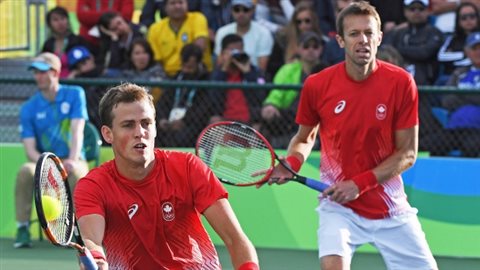 Vasek Pospisil? Who knows? Once a hot-shot up-and-comer, a winner of the men's doubles at Wimbledon (with Jack Sock) in 2014, the 27-year-old Pospisil has now fallen to No.109 after reaching a career high of No. 25 in 2014.
Daniel Nestor, winner of eight grand slam men's doubles titles and four mixed slams and an Olympic doubles gold (with Sebastian Lareau at the 2000 Sydney Games), is now 45 and says this will be his final year on the tour.
Will he follow through?
And finally, the most intriguing question of all. How good can Denis Shapovalov get?
Shapovalov doesn't turn 19 until April and is currently ranked No. 51 after busting out of the boonies last summer, making the semifinals in Montreal and the fourth round of the U.S. Open.
The kid, who was named the Canadian Press male athlete of the year on Tuesday, has flair, lots of gorgeous shots, charisma and some say the makings to become the greatest Canadian men's singles player ever.
Does he continue to move on up? Or does he get bitten by the sophomore jinx?
We'll find out soon enough.
In an attempt to get some answers to at least some of the questions, I spoke by phone with Stephanie Myles, editor-in- chief of the website tennis.life.
Listen