Despite having no embassy or diplomats posted to Iran, officials with Global Affairs Canada say they are closely monitoring the increasingly deadly protests as the country's supreme leader on Tuesday blamed unnamed foreign nations for the growing unrest.
"In recent days, enemies of Iran used different tools including cash, weapons, politics and intelligence apparatus to create troubles for the Islamic Republic," Ayatollah Ali Khamenei said in a statement posted on his official website.
The demonstrations, the largest seen in Iran since its disputed 2009 presidential election, have brought six days of unrest across the country and resulted in at least 21 deaths.
"We call on the Iranian authorities to uphold and respect democratic and human rights," said a statement by Global Affairs Canada.
"Canada will continue to support the fundamental rights of Iranians, including the right to freedom of expression."
The demonstrations which broke out last week were initially focused on economic hardships and alleged corruption but turned into political rallies.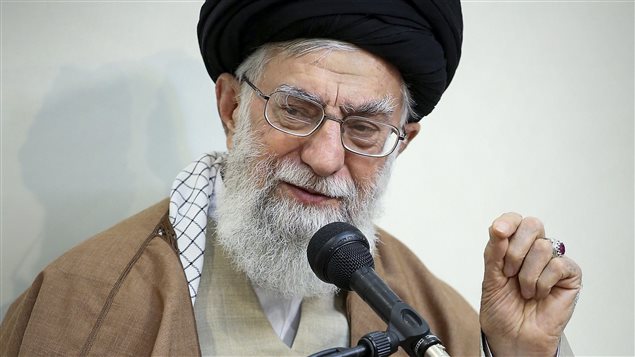 Anger was soon directed at the clerical leadership that has been in power since the 1979 revolution, including Khamenei, the ultimate authority in Iran's system of dual clerical and republican rule.
Many Iranians resent the country's costly foreign interventions in places such as Syria and Iraq, and want their leaders to create jobs at home, where youth unemployment reached 29 percent last year.
Government spokesman Mohammad Baqer Nobakht said in a news conference that both protesters and the security forces should follow the law.
"People have the rights to protest but there is a difference between demonstration and riot…Even those who are confronting the rioters should act within the framework of law," he said.
Iran's judiciary chief Sadeq Larijani ordered prosecutors on Monday to "punish rioters firmly."
Khamenei said he would elaborate further in the coming days. Iranian leaders often accuse the United States, Israel and Britain of seeking to overthrow the clerically overseen government.
The previous Conservative government of Prime Minister Stephen Harper severed its diplomatic relations with Iran in 2012 and despite promises by the current Liberal government of Prime Minister Justin Trudeau to restore those ties, relations between the two countries remain frosty at best.
With files from The Associated Press and Reuters