Four women have filed sexual and harassment lawsuits against Albert Schultz, a founding artistic director of the Soulpepper Theatre Company in Toronto and a powerful player in Canada's theatre community. These are not criminal suits but civil charges levelled against him personally and against the theatre company.
The four allege Schultz groped them, exposed his genitals and otherwise sexually humiliated them starting in 2000 and over the following decade. The company has asked Schultz to step down pending an investigation. Four other of the company's artists have expressed their support for the complainants and have resigned until such time as Schultz has no role with the company.
For his part, Schultz says he will defend himself "vehemently."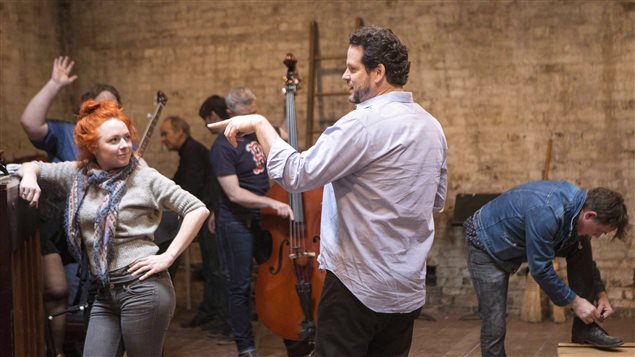 Precarious work makes actors vulnerable
Prof. Michelle MacArthur of University of Windsor's School of Dramatic Art called the women brave for taking legal action and said she was not surprised because she had heard "murmurings" about the behaviour of the accused. She said she and others in the theatre world were disgusted by the descriptions of the alleged behaviour and that there was much support for the women.
Listen
MacArthur said there are many factors making Canadian actors vulnerable including the precarious nature of the work: "Often…actors will go contract to contract. They're always looking for the next job. In Canada, we have a very dynamic and exciting theatre community, a large theatre community, but in some ways it feels small in that a lot of people know each other. So, I think there's a fear in speaking out when things happen."
'The power dynamic was extreme,' say lawyers
At a news conference, lawyers for the complainants said "the power was dynamic was extreme" and actors were taught very early on that they in order to succeed in theatre they would have to suffer in silence or be blacklisted.
Reporters asked why it took so long for the actors to file their complaints. They noted that complaints made against Hollywood giant Harvey Weinstein recently sparked discussion about their own situations. That appears to have given them courage to speak out against what they say was a toxic environment.
MacArthur says the Canadian theatre community can't help but be influenced by what goes on in the U.S. and that it must now work to find its own solutions to allegations of sexual harassment in this workplace.