Not a "show of force", a Canadian contingent of jet fighters was more a demonstration of NATO co-operation as well as being visible response to Russian aggression in Ukraine.
The mission by Canadian planes and personnel, which is now ended, involved augmenting Romania's air force and supplementing NATO's overall detect and deterrence capability.
Commander of 409 Tactical Fighter squadron, 4 Wing, based in Cold Lake, Alberta, L.Col Mark Hickey is Air Task Force  (ATF) Commander for the mission. I reached him in Romania.
Listen
Called Op Reassurance, the Canadian mission involved four CF-18 fighter jets, and between 135 to170 personnel including pilots, maintenance trades,  engineers,  and a variety of other support requirement personnel.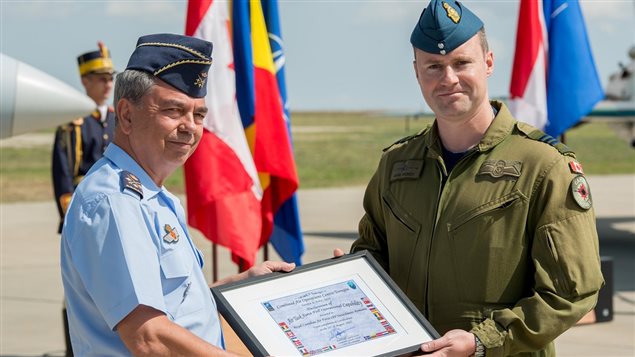 While Canadian planes have been on cooperative training exercises with the Romanians in the past, an added factor in this deployment was an air policing task. To monitor and intercept any Russian incursion into Romanian airspace.
For security reasons it was not revealed if any such interceptions were necessary, but  LCol Hickey said that in all training exercises, the aircrew were always ready to intervene if needed.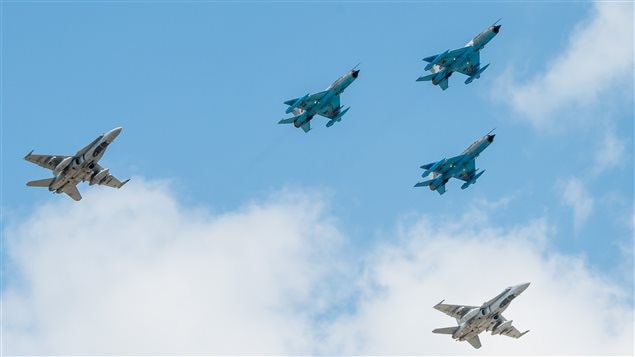 The four-month mission ended in December, and the Canadian planes are due back in Canada today, after a long flight and series of stop overs along the way, and involving air-to-air refueling as they made the long trip back across the ocean.
While flying operations with the pilots and planes of other forces gave new training to everyone, another important aspect was inter-activity in air traffic control, the first time Canadians and Romanians have worked together in the control centre in Bucharest.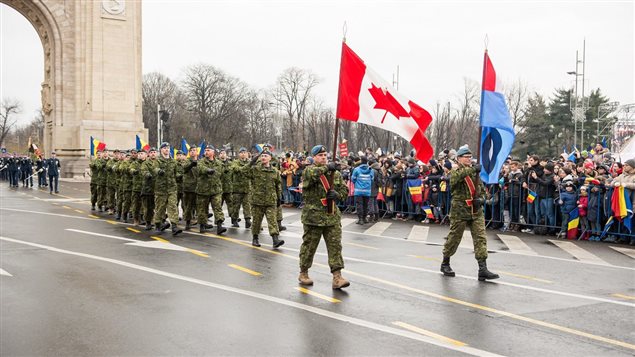 Inter-force trust among NATO allies is vital and activities such as this help to cement that trust, cooperation, and coordination of differing styles and methods into  a more unified and cohesive whole.
There have been concerns about Russian electronic interference activities such as spam emails, "fake news" and other confusing or contradictory postings on social media as experienced by Canadian Forces in Poland and  Ukraine, but L.Col. Hickey says the ATF has not experienced any of these kinds of issues during their deployment in Romania.
The Canadians also had to cope with an 8,000 kilometre supply chain, which has led to new insights in logistics supply as technicians strove to keep the ageing CF-18s airworthy and ready for daily operations on the mission.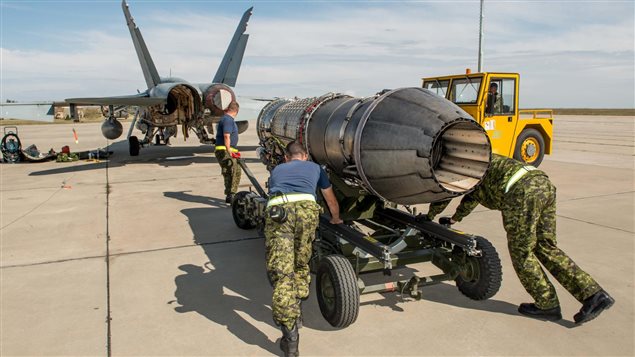 The lessons learned will lead to improved methods and policies on future long distance missions. LCol Hickey says some of that knowledge is being applied even now as personnel and equipment are well in the process of re-deployment back to Canada.