A team of Canadian researchers may have discovered a new way to combat tuberculosis by learning to reprogram the body's own immune cells to kill invading TB bacteria, according to a new study published online today in the journal Cell.
According to the World Health Organization (WHO), tuberculosis (TB), an infectious disease which attacks the lungs, is the world's ninth leading cause of death – ahead of HIV/AIDS – and claims about 1.5 million lives worldwide every year.
And the world is running out of options in combatting the deadly disease as increasingly TB develops strains that are resistant to antibiotics used to treat it and there is no effective vaccine.
In 2016, there were 600,000 new cases with resistance to rifampicin, the most effective first-line drug, of which 490,000 had multidrug-resistant TB, according to WHO.
"The current antibiotic treatments are toxic and have resulted in generating TB-resistance strains," said in a statement Dr. Maziar Divangahi, a pulmonary immunologist and expert in immunity to TB at the Research Institute of the McGill University Health Centre (RI-MUHC).
"The antibiotics era is approaching its end; we are in serious trouble with this bug if we don't investigate an alternative approach."
Mobilizing body's innate immune cells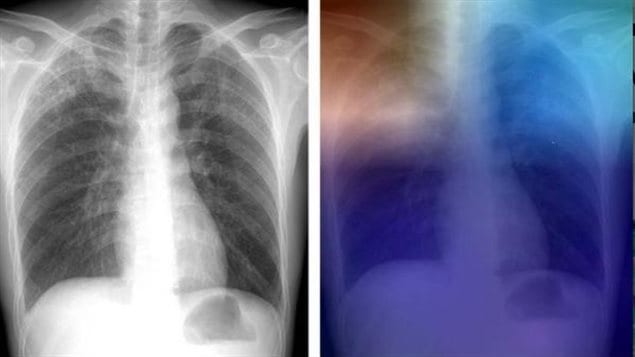 Divangahi, the lead corresponding author of the study, said Canadian researchers have found a new way to turn the body's innate immune cells into more efficient killers of bacteria that cause TB.
Working with Université de Montréal (UdeM) geneticist Dr. Luis Barreiro and his team at the UdeM-affiliated CHU Sainte-Justine Research Centre, the researchers were able to dissect and identify the genomic pathways involved in triggering an enhanced innate immune response against TB.
Divangahi's and Barreiro's teams have shown for the first time that when the BCG vaccine, developed back in in 1921, is administered to mice in a way that enables access to the bone marrow, it can reprogram stem cells to attack and kill invading bacteria.
These cells have the remarkable potential to develop into many different cell types and are responsible for generating all immune cells, including the innate arm of our immune response.
Programmed to kill invading bacteria
Key to that immune response are macrophages, a type of white blood cell that swallows and kills invading bacteria like Mycobacterium tuberculosis (Mtb) that causes TB.
Barreiro's team demonstrated how the protective programs were imprinted and transmitted from stem cells all the way to macrophages. In addition, they identified the genetic imprint of the protective pathways in educated macrophages that were "turned on" to kill the TB pathogen.
"It's really about finding different ways to develop better vaccines, ones that will harness the power of macrophages and finally put the body's innate immune memory to use," Barreiro said in a statement.
Still, Divangahi added a word of caution.
"This is only the tip of the iceberg and further research is clearly required to fully harness the power of stem cells in immunity against infectious diseases."