No French? No treatment. Man claims he was insulted and belittled by Francophone doctor
An incident at a hospital in the mainly French speaking province of Quebec is making news, but not in a good way.
A Polish-Canadian resident in Montreal was sent to the CHUM (Centre Hospitalier Universite de Montreal) for further tests by his own doctor.
Zbigniew Malysa, 67, moved to Canada over 30 years ago and speaks several languages. While he understands French he says he doesn't speak it very well. He asked to speak in English to better explain his health problems.
He said two residents did speak to him in English while taking blood pressure and they recommended a colonoscopy giving him forms to fill out.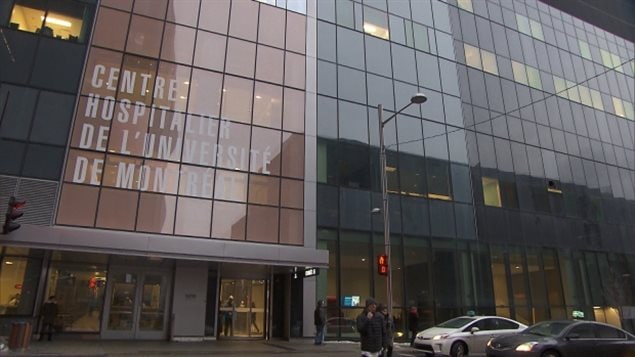 He claims that while he was waiting, the urologist came in and speaking French made comments about his name, asking the other staff what kind of name Zbignew was and where from.
When Malysa responded that he was from Poland, the Doctor asked one question in English, "How long in Quebec?"
When he responded that it was 30 years, the Doctor allegedly became more agitated and made disparaging comments in French about east-Europeans taking advantage of the health care system, also noting to the other staff that Malysa had been here for years but "still didn't speak French".
Malysa also claims Dr. Luc Valiquette ripped up the colonoscopy form adding in French that there was no money in the system for east-Europeans.
In a Facebook post about the incident, Malysa's daughter wrote about the urologist, "A man like that should not bare a medical license if he will play Russian roulette with his patients because they do not speak French?"
The CHUM in a response to CBC says it tries to accommodate patients who don't speak French but is not obliged by law to provide all services in English.
Malysa left the hospital without getting the tests.
Dr Valiquette says it was all a misunderstanding, and later phoned Malysa leaving a message for him.
Malysa's daughter says there was no "misunderstanding", Quoted in the CBC she said, "You don't misunderstand to rip up papers, you don't misunderstand to assume someone's nationality and say you're taking advantage of the Quebec health-care system".
His daughter says she will lodge a complaint with the Collège des médecins du Quebec, the provincial body which sets standards and oversees activities of doctors. Compliants will also be lodged with the CHUM itselv, and the Quebec Human rights commissioner.
The CHUM says it is looking into the situation.
Additional information- sources