Maryem Monsef, the Minister for the Status of Women in Canada, announced $20 million (CDN) in increased funding for women's issues today.
The money is intended for what the minister described as "under-served women".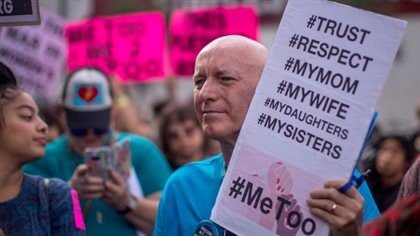 The move was motivated by the growing MeToo movement that came out of the many revelations of sexual harassment and assault in Hollywood, California.
In an interview with CBC News today, Monsef said, "It's inspiring to see victims and survivors of gender-based violence come forward, to see them find courage in one another's stories, and to see the solidarity that's happening, the dialogue that's taking place, the change that institutions are beginning to make, and the reflection that's happening in communities and citizens,"
In Canada, stories and complaints of sexual assault and abuses of power have followed, and some have been heard and dealt with, for the first time.
In Toronto, the Soulpepper Theatre is confronting accusations of sexual harassment by the former director of the theatre.
Albert Schultz, a well-known Canadian actor and former founding artistic director of the theatre, was forced to resign when four actresses came forward accusing him of ongoing sexual harassment over the years.
The women have filed civil lawsuits accusing Schultz of being a "serial sexual predator".
Schultz, and his wife, Leslie Lester, the former executive director, have both formally severed ties with the theatre.
Schultz has denied the allegations and said he will "vigorously defend" himself against them' in court.
At Concordia University in Montreal, complaints of abuses of power and sexual harassment by some of the professors in the Creative Writing Department, were talked about for years, but only now is the university acting to protect young students.
Canadian author Heather O'Neill, a graduate of the program, told CBC News that it was an open secret at Concordia that some of the professors preyed on young female students in the department.
Francyne Joe is president of the Native Women's Association of Canada (NWAC).
Listen
In an interview this afternoon Joe said some of the most "under-served" women in Canada are indigenous women, particularly those living in remote and northern locations.
Her group will be applying for some of the money available and it plans to partner with other agencies to best deliver the services.
​"I hope part of what comes from this ongoing conversation is a recognition of the value of the wisdom of our elders and those who have been in the movement, and of course a recognition and a respect for the experiences of young people who could offer solutions that we may not have thought of before". Maryem Monsef told CBC News.
Groups and organisations have until March 1st to apply for up to 1 million dollars in funding for special projects.