The Trudeau government is creating an independent watchdog to investigate the conduct of Canadian companies operating abroad, International Trade Minister François-Philippe Champagne announced Wednesday.
The role of the Canadian Ombudsperson for Responsible Enterprise (CORE), a first of its kind in the world, will be to investigate allegations of human rights abuses linked to Canadian corporate activity abroad.
The ombudsperson will work towards resolving conflicts between local communities and Canadian companies operating in several sectors including mining, oil and gas and the garment sector.
"Canada's leadership in strengthening responsible business conduct abroad reflects the values supported by Canada's progressive trade agenda where all parties should benefit from economic development, and contributes to Canada's reputation as an international business partner of choice," Champagne said in a statement.
'Long-time coming'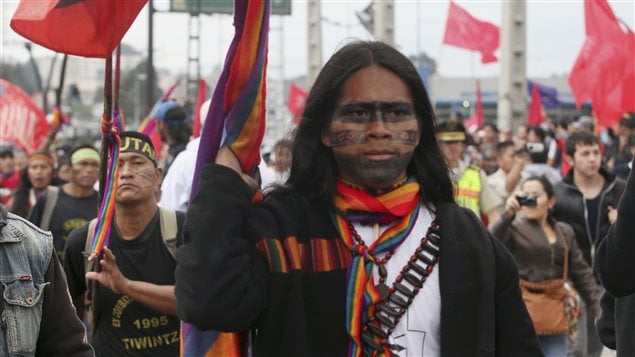 The move was lauded by several NGOs that have worked for years to champion the idea.
"This is a huge win for civil society and, in particular, for the Canadian organizations that have been advocating for the existence of this position for over 10 years", says Julia Sánchez, president and CEO of the Canadian Council for International Co-operation (CCIC).
"This announcement has been a long-time coming and we are happy to see that the government is respecting its electoral promise and restoring Canada's role as a leader in defending human rights worldwide," said Serge Langlois, executive director of Development and Peace.
(click to listen to the full interview with Serge Langlois)
Listen
Toothless predecessors
Concerns over human rights violations linked to Canadian companies working overseas had been raised for over a decade, Langlois said.
In the past, the government had been relying on the Office of the Extractive Sector Corporate Social Responsibilty Counsellor and the National Contact Point for the OECD Guidelines to receive complaints from local communities experiencing human rights violations by Canadian extractive companies.
However, these mechanisms came under fire by NGOs and civil society groups for their inability to resolve complaints since they lack investigatory powers and independence, and are not mandated to recommend remedy.
'A game-changer?'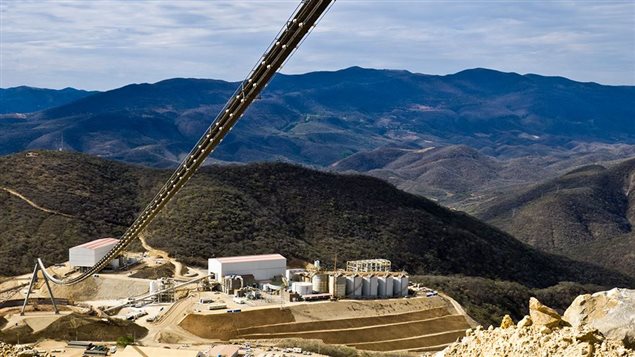 Karyn Keenan, director of Above Ground, a Canadian NGO that works to make sure that Canadian companies working overseas respect human rights, said the creation of the office of the ombudsperson is an acknowledgement by the Canadian government that there are serious and widespread human rights problems associated with Canadian companies' operations overseas.
"It's also a recognition by the federal government that it has a responsibility to address those human rights problems," Keenan said in a phone interview
(click to listen to the full interview with Karyn Keenan)
Listen
Successive governments in Canada had failed to address these concerns, she said.
Until now, there hasn't been a state actor that was seen to have credibility on these issues, Keenan said.
Conflicts between Canadian companies and local communities often turned into "he said, she said" contests with no independent, credible institution to probe those claims and counterclaims, she said.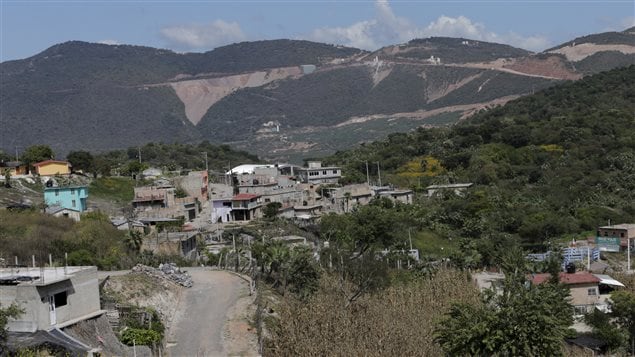 "So now with an ombudsperson there will be a space, there will be an office and a process that will be charged with receiving those complaints, receiving those allegations, receiving testimony and documents about allegations of wrongdoing," Keenan said. "And whose mandate will be to take a measured, careful look, to investigate those allegations, to hear from companies and also receive their opinions and their information and then to come to conclusion about what's really happening."
For the first time Canada will have a credible and independent actor making determinations about such cases, she said.
It would also be important for the ombudsperson to able to compel companies to participate in the process, she said.
"And that I hope would be a game-changer," Keenan said.