Scientists raise alarm over Russia's ice-free Kara Strait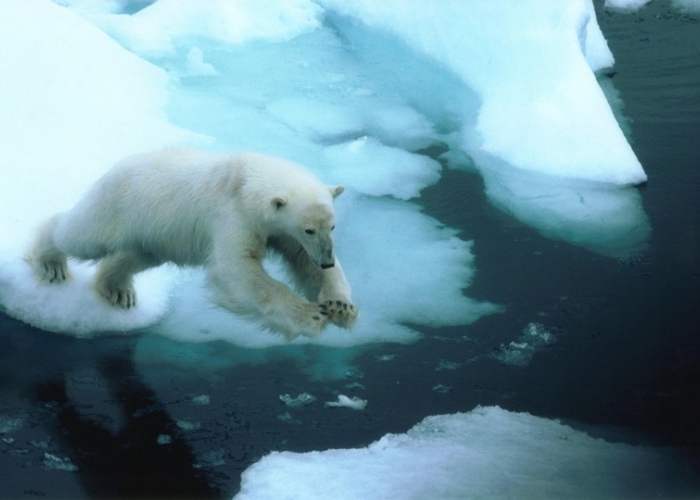 Polar scientists have since 2010 only seen open waters in the important migration route for polar bears over the Kara Strait between Novaya Zemlya and Vaygach.
Too long to swim, warns Russian scientist.
Sailing a boat across the Kara Strait, like BarentsObserver did last summer, takes some few hours. Imagine how long time it takes to swim for the polar bears.
The strait connects the Kara and Barents Seas. It is the border between Asia and Europe. It is the most important migration route for polar bears from the northern shores of Vaygach Island and Kara Sea side towards the hunting areas on the west coast of Novaya Zemlya towards the Barents Sea.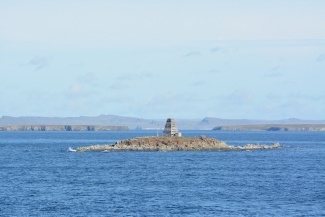 Polar bears normally walk the ice over the strait in the spring season. Not so any more. The Kara Strait has not been ice covered since the winter season of 2010. Russian scientists are now triggering the alarm bell.
Strong currents
Vladimir Anufriyev with the Institute of Ecological Problems of the North says to Interfax that due to strong currents swimming polar bears spend much more time on their journey and arrive at traditional feeding areas with a serious lag.
The Kara Strait is a 56 km wide channel of water between the southern end of Novaya Zemlya and the northern tip of Vaygach Island.
Polar bears depend on sea ice for hunting seals.
According to Vladimir Anufriyev, the Barents- and Kara Sea population of polar bears numbered to some 14,000 animals are not threatened with extinction, but he says the current climate change can impact them.
Due to the contraction of the ice cover the animals have had to change their breeding places.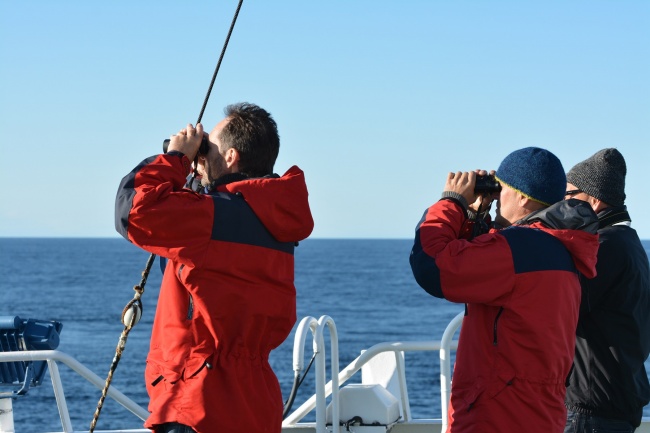 Also Norwegian polar scientists are worried. Sailing into the Kara Sea in August last year, Director of the Norwegian Polar Institute, Jan-Gunnar Winther, told BarentsObserver that the Arctic is warming at almost twice the rate compared with the rest of the world.
"If I had said 10 years ago that we in 2013 would see so little ice as we do today, others would not have taken me seriously," Jan-Gunnar Winther said.
"What we have seen is that today's realities are worse than predicted in the models for the decline of Arctic sea-ice presented by scientists in the 2007 version of the IPPC climate report," he explained.
Related stories from around the North:
Canada:  Climate change adversely affecting Arctic wildlife, CBC News
Finland:  Building dens for Finland's Saimaa seals, Yle News
United States:  New study helps scientists better understand the world of walruses, Alaska Dispatch