Alaska House leaders take shot at Washington state over Arctic development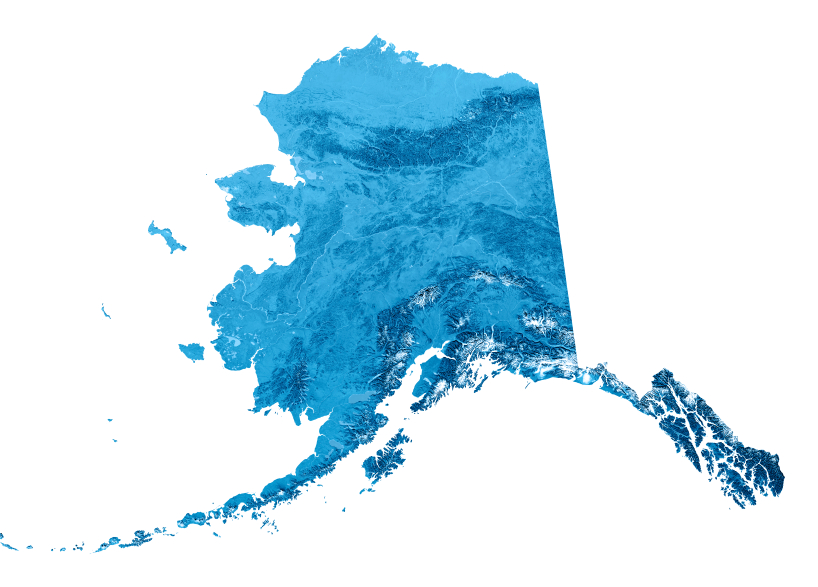 JUNEAU — After sending salvos at President Barack Obama and federal government bureaucrats in Washington, D.C., top Republicans in the Alaska Legislature have a new focus for their ire: Washington Gov. Jay Inslee and Seattle's mayor and city council, foes who they say would stymie oil development in the Arctic.
House Speaker Mike Chenault, R-Nikiski, unveiled a resolution Thursday that takes aim at the state of Washington "or any entity that would treat this state like a mere colony."
It cites recent letters to Interior Secretary Sally Jewell sent by Inslee and the Seattle City Council opposing the sale of Arctic drilling rights because of the risk of spills and the negative effects of climate change.
The resolution also cites a lawsuit filed by environmental groups challenging the Port of Seattle's lease for Shell Oil's Arctic drilling fleet, which Mayor Ed Murray and the city council are investigating.
The Washington officials, the resolution says, should first think about shuttering Boeing's aircraft factory in their own state "if they are truly concerned about the effects of emissions of carbon dioxide from commercial activity."
"I don't tell Washington state what they ought to build and what they ought to do," Chenault said in an interview Thursday. "And they should leave us alone."
Chenault on Thursday referred his resolution to the House Resources Committee.
Divided views on development
Even if it passes, it has no force of law and amounts, essentially, to a strongly worded letter. That's in contrast to a Chenault-sponsored billordering the federal government to hand over most of its land in Alaska, which passed the House earlier this week.
Nonetheless, Chenault's new resolution highlights sharply diverging views over oil development and the threat of climate change between elected officials in Alaska and the Pacific Northwest, which have close economic ties. Alaska supports 113,000 jobs and more than $6 billion in earnings in the Puget Sound region, according to a report released earlier this year by Seattle's chamber of commerce titled, "Ties that Bind."
Alaska's Republican-controlled Legislature has been skeptical about taking measures to limit the oil-dependent state's contributions to climate change. By contrast, all nine members of Seattle's heavily Democratic city council — which includes one socialist, Kshama Sawant — signed the letter to Jewell that cautions her against "unconscionable climate irresponsibility."
Alaska lawmakers like Chenault see Arctic drilling as a way to prop up the state's economy.
While none of the royalty and tax revenue from offshore Arctic oil discoveries would go to state accounts, Chenault said the oil could still help prop up the dwindling flow in the trans-Alaska pipeline.
"And at the very least, we get the jobs," he said.
Chenault acknowledged that climate change "appears to exist." But he added that while humans have to limit what they do, "that doesn't mean we should stop all human activity."
Tensions between environment and drilling
Chenault's message did not get much traction with Seattle City Councilman Mike O'Brien, who has led the council's campaign against Arctic drilling. In a phone interview Thursday, O'Brien rejected the idea that Washington's elected officials should stay silent on the subject of Shell's leases and drilling plans. He maintained that Seattle's port is "already being inundated by high tides," with climate change reports projecting storm surges in the future that would cover most of the port.
"We have a direct connection to saying this oil exploitation is crazy, and it's going to start killing jobs in our city and killing people across the globe," O'Brien said. "From a Seattle perspective or anyone's perspective on this planet, I think we have the right to say this is completely irresponsible behavior."
O'Brien's wife is from Juneau and he honeymooned in the Southeast city of Yakutat, and he said he could "appreciate the sentiment" of Chenault's resolution. Asked how he'd respond, O'Brien chuckled and said he tends not to engage with "someone who I'm fundamentally not going to agree with."
Still, he added: "I'd love to debate him on national TV if he wants to go on MSNBC with me, or Fox News."
A spokesman for Inslee, the Washington governor, pointed out that Inslee has proposed his own legislation that would raise an estimated $1 billion from big carbon polluters in his state.
"The fact of the matter is he has high standards on these issues for every place," said the spokesman, David Postman. "We're taking care of our business here."
Inslee, Postman added, does consider the economic impact of actions to mitigate climate change. He noted that the governor is proposing energy efficiency investments to help reduce power costs for the homes of low-income residents who might otherwise struggle with higher electric rates stemming from the carbon legislation.
"We all understand our economy still runs on fossil fuel," Postman said.
Chenault's resolution has backing from leaders in the Alaska Senate as well. Senate President Kevin Meyer, R-Anchorage, said he and Chenault are drafting their own letter to Jewell, the interior secretary, to thank her for recently affirming the federal government's 2008 sale of Arctic drilling rights. It's aimed at contradicting the letter that's already been written by Inslee, Meyer said.
"We'll copy him," Meyer said. Jewell, he added, "will be surprised, because she's probably not used to hearing nice things from the state of Alaska."
The support for Chenault's resolution is not universal, however. Rep. Andy Josephson, D-Anchorage, said he thought the measure was "sort of frivolous" given Alaska's $4 billion budget deficit and the looming conclusion of the legislative session.
"I don't think our top priority should be running Boeing out of business," Josephson said.
Related stories from around the North: 
Canada:  Canada ponders exceptions to relief well rule for Arctic oil drilling, Alaska Dispatch
Finland: Finns still sharply divided over wind power, Yle News
Greenland: Arctic oil and gas must stay in ground to restrict warming to 2°C says study, Blog by Mia Bennett
Iceland:  From Arctic Circle 2013-2014, a big drop in the price of oil, Blog by Mia Bennett
Norway: Oil, Industry and Arctic Sustainability, Deutsche Welle's Ice-Blogger
Russia:  Who will ship Yamal LNG?, Barents Observer
Sweden: Lower electricity bills for Swedes, Radio Sweden
United States: U.S. Interior Secretary affirms 2008 Chukchi lease sale, Alaska Dispatch News