Obama sends host gifts ahead of Alaska visit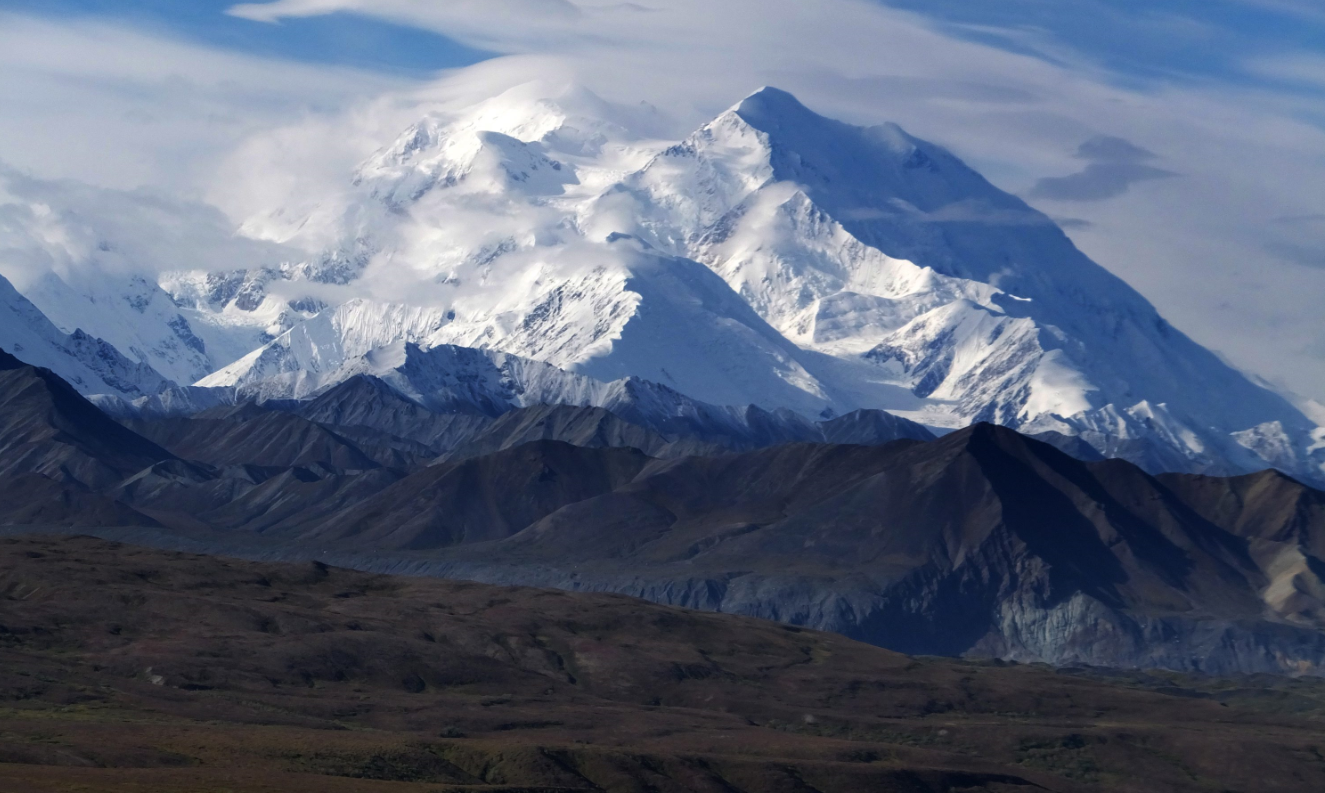 President Barack Obama may be traveling into unfriendly political territory as he heads north to Alaska Monday, but he has been slowly paving the way with announcements aimed at ensuring a welcoming populace.
The most substantial move thus far is clearly Sunday's announcement that Interior Secretary Sally Jewell has officially renamed the tallest peak in North America to "Denali," a name used by Alaska Natives for thousands of years.
But that wasn't the only announcement Sunday, or over the last few weeks as the White House and Alaskans prepare for the 44th president to arrive in the 49th state.
In the weeks before his three-day trip to Alaska, Obama has funneled funds to state programs, and expanded several climate change initiatives. He defended his administration's approval of Arctic drilling, and hereportedly plans to announce a project to aid village relocation efforts spurred by eroding coastlines. Gov. Bill Walker will join Obama on his Air Force One flight to Anchorage Monday.
Catalogue of announcements
Many Alaskans fear the president will come bearing difficult news for the state, in terms of oil production or otherwise, and see the early gifts as a way of softening the blow. Others suggest the offerings could be aimed at a welcoming reception in the state as Obama becomes the first sitting president to set foot north of the Arctic Circle.
Obama's "trip will be a blend of understanding the Native people of Alaska, understanding the economy of Alaska and some of its challenges and opportunities and also the incredible environment that Alaskans enjoy and visitors to Alaska enjoy, but also the impact of that environment with a rapidly changing climate, which are more evident there than I've seen anywhere in the nation," Interior Secretary Sally Jewell said in an interview.
"I think it's a very, very meaningful trip, and the fact that he's going to be there for several days is unusual given his schedule, and I think a testament to how important he believes the state of Alaska is to the United States," Jewell said.
Fisheries projects
On Sunday, the Obama administration announced plans to expand demonstration fisheries projects aimed at helping Native groups work with the federal government on declining salmon stocks, particularly in the Kuskokwim and Yukon rivers.
The Interior Department is providing $375,000 to expand the ability of intertribal fish commissions on those two rivers.
"Both commissions have a critical need for administrative support, biologists, social scientists, and legal consultants," the White House said in a fact sheet Sunday.
The move continues an effort ongoing since last fall and responds to requests to "beef up their scientific capacity to work with the Fish and Wildlife Service," Jewell said in an interview. Ideally the program will help with managing the long-term decline of chinook salmon, she said.
Jewell will have a key part in a new Arctic youth initiative to be launched Monday. Five of 20 young people have been selected so far for a program aimed at getting young Native people to help understand scientific challenges in the Arctic, engage with leaders, and help engage other young people nationwide.
The "Arctic youth ambassadors" will engage with panels at this week's Arctic conference, and will have a chance to meet with Secretary of State John Kerry Monday, Jewell said. "And they will be working to engage their generation of young people in both understanding the issues of climate change in the Arctic and helping us develop long-term solutions."
Funding for internships, arts
The Interior Department and the White House also announced just more than $1 million to fund internships and senior advisor positions aimed at bolstering future careers in wildlife management. The funds will come from a collaboration between the U.S. Fish and Wildlife Service, the National Fish and Wildlife Foundation, the Alaska Native Science and Engineering Program at the University of Alaska Anchorage, and the Rasmuson Foundation.
"We know that there is a strong desire on the part of young people, particularly Alaska Natives, to be engaged very much in the long-term management of their natural resources, and that is something that we're working to support," Jewell said.
On Sunday, the White House also announced private funding coming to the Cook Inlet Housing Authority — $3 million from ArtPlace America "to incorporate artists and designers neighborhood revitalization planning and development in Anchorage."
Last week, Obama announced he had appointed an Anchorage woman to the National Advisory Council on Indian Education. Doreen Brown is the executive director of Title VII Indian Education and a longtime teacher.
Two weeks ago, Anchorage landed on a list of 10 pilot cities playing host to a new AmeriCorps program to help low-income areas become more resilient to extreme weather events. The two-year "Resilience AmeriCorps" program in Anchorage will work with the mayor's office on "increasing the energy efficiency of Anchorage's aging housing stock, enhancing energy grid resilience through microgrid development, and encouraging more local food production," the White House said.
Related stories from around the North:
Asia:  Asia ahead on preparing for polar climate change, says U.S. Arctic rep, Eye on the Arctic
Canada: The Arctic Council – What was accomplished and where we go from here, Eye on the Arctic
China: China's silk road plans could challenge Northern Sea Route, Blog by Mia Bennett
Denmark:  The return of the Arctic Five, Blog by Heather Exner-Pirot
Finland: US seeks Finnish support for Arctic goals, Yle News
Norway:  China eyes Arctic Norway infrastructure projects, Barents Observer
Russia:  The Arctic Council's Immunity to Crimean Flu, Blog by Heather Exner-Pirot
Sweden:   Arctic Council – From looking out to looking in, Blog by Mia Bennett, Cryopolitics
United States:  Alaska trip shows Obama's commitment to Arctic: Kerry, Alaska Dispatch News