Native corporations Alaska's new wildcatters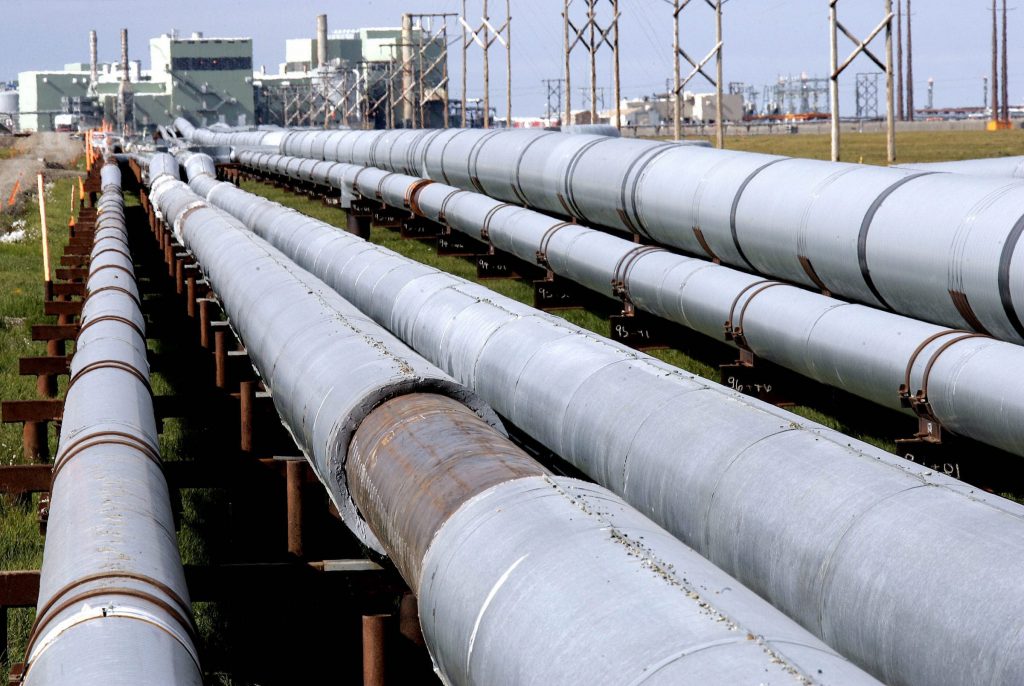 Alaska Native regional corporations are wildcatting for oil and gas in the state's frontier basins, eyeing little-explored prospects after dusting off old studies by major oil companies.
They aren't seeking the huge petroleum discoveries like those on the North Slope that have buoyed giants such as BP, Exxon Mobil and ConocoPhillips.
Instead, they say smaller finds will serve their goals of creating jobs for local residents and providing affordable energy in villages beset with towering costs, including more than $10 a gallon for gasoline and heating oil in some areas.
Doyon Ltd., the state's largest private landowner, is targeting an oil prospect in the Nenana basin about 60 miles southwest of its Fairbanks headquarters.
Getting to its remote camps means ferrying workers and portable drill rigs across the Nenana River. But with the state's highway system, railroad and power grid a relatively close 10 miles away, discoveries can be "quite modest" yet still economical, said Jim Mery, senior vice president for Doyon.
"This is going to look a lot more like a Lower 48 project or maybe a Canadian prairie project," and not the big oil fields many Alaskans are accustomed to, he said.
Other Native corporations eyeing frontier basins include Ahtna, planning to drill a gas well this spring near its headquarters in Glennallen, and NANA, which wants to conduct seismic surveys not far from its Northwest Alaska headquarters in Kotzebue.
Frontier exploration
The exploratory work is eligible for the state tax credits that some lawmakers want to reduce to help counter a massive budget deficit caused by sliding oil prices and historically low oil production.
A Senate working group that held hearings on the tax credits last fall cited Native corporations' unique role in Alaska as one reason frontier exploration should continue to receive a benefit if the $500 million program is scaled back.
Created by the 1971 Alaska Native Claims Settlement Act, the corporations and nine other regional Native corporations are supposed to use their large land holdings to promote "economic health" in their regions, said the summary report from the Senate working group. They also return profits to their Alaska Native shareholders.
The uniqueness of the frontier basins is another reason the tax credits, which can reimburse up to two-thirds of explorers' costs, should be continued for frontier efforts, the report said.
"These are virtually unexplored and undeveloped parts of the state, so those incentives will help bring them on line, just like it revitalized Cook Inlet," said Sen. Cathy Giessel, R-Anchorage, who convened the working group.
Besides the North Slope and Cook Inlet fields, Alaska is home to about a dozen sedimentary basins that have never had proven, significant discoveries leading to oil or gas production, said Paul Decker, resource evaluation manager in the state's oil and gas division.
That could change, however, if the right economic, geologic and other conditions aligned, he said.
Collectively, the frontier basins have been called Middle Earth, the area outside Cook Inlet and the North Slope.
"This is wildcat country," Decker said.
Hunting for oil
Doyon, owning 12.5 million acres, is primarily hunting for oil. It believes some prospects in the Nenana basin may contain about 60 million barrels of oil and 200 billion cubic feet of gas.
That amount of gas would be enough to heat and power Fairbanks for 20 or so years, if the entire city of 30,000 converts to natural gas, Mery said. Also, propane refined from the natural gas could be hauled down the Tanana and Yukon rivers to several villages, helping lower heating costs and possibly electricity there, too.
The discovery could be so small that crude oil would initially be delivered by truck to the refinery at North Pole near Fairbanks.
The company also hopes to put oil into the 800-mile trans-Alaska pipeline for markets outside Alaska.
"These activities have a high degree of risk and we may not find anything of production (value)," Mery said. "This is still frontier exploration. But every step we've taken in the last five years has been a positive step."
In the 1980s, Arco and Shell separately explored the Nenana basin. They stopped exploring the area when that decade's oil price collapse ate into profits, Mery said.
Also abandoning the region then were Exxon and Amoco, which later merged with BP. The two companies explored the Yukon Flats north of Fairbanks, but left after the Exxon Valdez oil spill in 1989 shifted Exxon's attention away from the region.
Doyon dusted off those seismic studies to look at both areas, and has conducted its own seismic studies.
The work has involved flying in equipment on Hercules cargo aircraft to reach camps in the Yukon Flats, and building a 15-mile dirt road near Nenana prospects. By the end of this year, the company will have spent about $100 million, with $60 million of that reimbursed by state tax credits, Mery said.
This summer, the company plans to drill its third well in recent years in the Nenana basin, part of seasonal work employing 60 to 90 people.
Oil and gas production can lead to jobs and higher dividends for the corporation's 20,000 shareholders, while also providing oil field work for Doyon companies such as Doyon Drilling, an equipment and services provider.
"This potentially creates new markets for our other companies," Mery said.
Searching for natural gas
Ahtna, with 1,900 shareholders, hopes to discover natural gas to help lower the cost of living in the Copper River region in Southcentral Alaska. Residents there mostly burn costly heating oil to warm homes, said Tom Maloney, chief executive of Ahtna Netiye, an Ahtna holding company.
Lower costs will help stop the out-migration of residents from the region's eight villages, he said.
"Affordable energy is one of the biggest reasons people are leaving the various villages around the state," he said.
Eleven wells have been drilled in the last half century, including by companies such as Amoco in the 1980s, said Maloney.
Ahtna has analyzed data from the wells and is focused on an area about 12 miles west of Glennallen, population 500.
Last winter, Ahtna built a 175-mile trail, allowing workers on snowmachines to provide ground support to a large rig engaged in shooting seismic waves. This year, the corporation is building its first drilling pad and employing about 75 people. Drilling is set to begin April 1, with Texas-based HXR drilling services doing the work.
"This is our first real well with Ahtna as owner and operator," said Maloney.
"You feel like a pioneer," he said, such as Exxon or BP in the North Slope's early exploratory days in the 1960s.
The well should help Ahtna understand if it's sitting on a prolific prospect, and will, it is hoped, lead to more drilling to define the field, he said.
The exploratory work is extending seasonal work in the region that often slows in winter and spring. That will help fill hotels and generate commerce for local businesses.
"This will have a tremendous positive impact on people living in the area,"  he said.
Fuel costs
NANA, with about 12,000 shareholders with roots in Northwest Alaska, is reprocessing old seismic studies with modern technology, said Lance Miller, the company's vice president of natural resources.
Some of the early studies in that region were done by Socal in the 1970s, before it became Chevron.
NANA hasn't done any fieldwork of its own but it's hoping to conduct seismic work next year, he said. It's eyeing two sites not far from the city of Kotzebue, including the Kobuk Delta to the east.
The 11 villages in the region face some of Alaska's steepest fuel costs. Though gasoline prices have dropped below $2 a gallon in the Lower 48, many Alaska villages are still locked into last year's prices because fuel is delivered in summer when rivers are open.
Gasoline prices range in Northwest from $6 to $10.75 a gallon, depending on the village, according to a September survey from NANA. Heating oil sells for similar amounts, boosting costs to warm homes.
Cheaper energy will help villagers and could expand business opportunities in the region, making mining cheaper or lowering the cost of value-added fish processing for companies that, say, want to smoke commercially caught fish.
"Affordable energy is a critical link in sustainability, so it's a priority for us," Miller said.
Related stories from around the North:
Canada:  Energy challenges in Canada's North, Eye on the Arctic
Finland:  Helsinki City Council to close coal plant, Yle News
Norway: Japan wants wind power from Arctic Norway, Barents Observer
Russia: No alternative to Arctic oil says Russia environment minister, Barents Observer
Sweden:  Will Sweden be able to produce enough energy in the future?, Radio Sweden
United States:  New Alaska rules may help renewable energy projects, Alaska Public Radio Network