Finnish GDP up 0.5 percent in 2015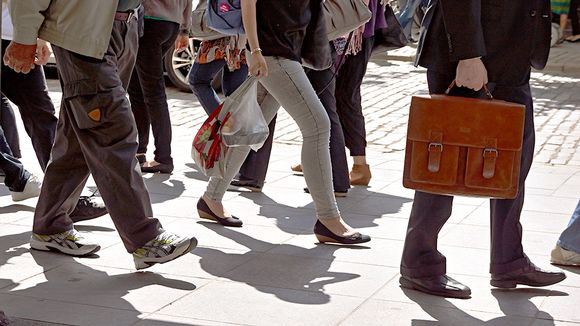 According to Statistics Finland, Finland's gross domestic product in 2015 grew by 0.5 percent, not 0.4 percent as earlier reported by the agency.
This ends the three-year trend that saw the Finnish economy in the red.
The main reason for the Finnish economy's slight growth in 2015 was an uptick in consumer spending.
According to Statistics Finland's preliminary information, Finland's gross domestic product (GDP) grew last year by half a percentage point. The growth rate is slightly revised from the data on quarterly national accounts published at the end of February, which stated that the economy grew by 0.4 percent in 2015.
Previous years in the red
During the three previous years, 2012-2014, the Finnish economy was in the red: in 2012 the economy shrank by 1.4 percent, in 2013 by 0.8 percent, and in 2014 by 0.7 percent.
Total manufacturing contracted by 0.6 percent in 2015. Public sector spending shrank by 1 percent, whereas private sector spending grew by 1.4 percent.
Real household incomes grew by 1 percent last year.
Public sector spending was at a deficit for the seventh year in a row. Its current deficit is 5.7 billion euros — 2.7 percent relative to GDP, which was below the 3 percent rule of the European Union.
Related stories from the North:
Canada: How biz initiative by Canada went from blasted by critics to praised by politicos, Eye on the Arctic
Finland:  Arctic Profile – Doing business in Finnish Lapland, Eye on the Arctic
Norway: Stop romanticizing Arctic development say indigenous leaders, Eye on the Arctic
Russia:  Arctic shipping: The myths, the realities & the challenges ahead, Eye on the Arctic
Sweden:  Wind power investments down in Sweden, Radio Sweden
United States: Native corporations Alaska's new wildcatters, Alaska Dispatch News