On this date: Creation of Canada's eastern Arctic territory of Nunavut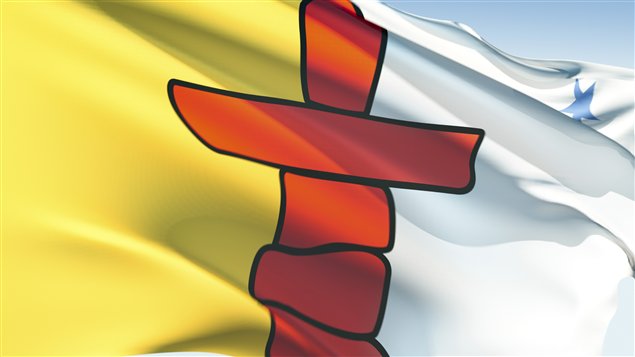 On this date, a vast new territory in Canada's far north was created.
Becoming the third territory after the Yukon Territory and the Northwest Territories. It was from this enormous latter territory that the new entity of Nunavut was created.  Nunavut  is an Inuit word meaning "our land".
About 85 percent of the region's almost 32,000 residents are Inuit.
The concept for greater Inuit self government and control over the area had begun back in the early 1970's as the Inuit sought a land claims agreement.
After campaigning for years and a couple of plebicites in which the vote was clearly for a new Inuit territory, negotiations began in earnest
After years of talks, the largest land claims settlement in Canadian history was signed comprised of about two million square kilometres in the central and eastern Arctic
It gave the Inuit control over 350,000 sq/km of land, which includes mineral rights to 36,000 sq/km and a billion dollar cash settlement over 14 years.
The deal signed in 1992, included wording that a new Inuit territory be created with borders to be established and to work towards creation of a territorial government.  This was approved by Parliament in 1993, and it was on this day in 1999 that the new territory officially came into being, thereby changing Canada's map for the first time since Newfoundland joined the Confederation on March 31, 1949.
Additional information-sources
Related stories from around the North:
Canada: Dene community in Canada's Northwest Territories celebrates self-government agreement, Eye on the Arctic
Finland:  Ombudsman hopes for Sami rights ratification after election, The Independent Barents Observer
Greenland: What the EU seal ban has meant for Inuit communities in the Arctic, Eye on the Arctic
Norway:  Stop romanticizing Arctic development say indigenous leaders, Eye on the Arctic
Russia:  The Arctic Region's 25th Anniversary, Blog by Heather Exner-Pirot
Sweden:  Sami win case for rights to hunt, fish in Sweden, Radio Sweden
United States:  Arctic conference spotlights indigenous issues, Alaska Dispatch News