Climate change exacerbates mental health problems in Labrador's Inuit communities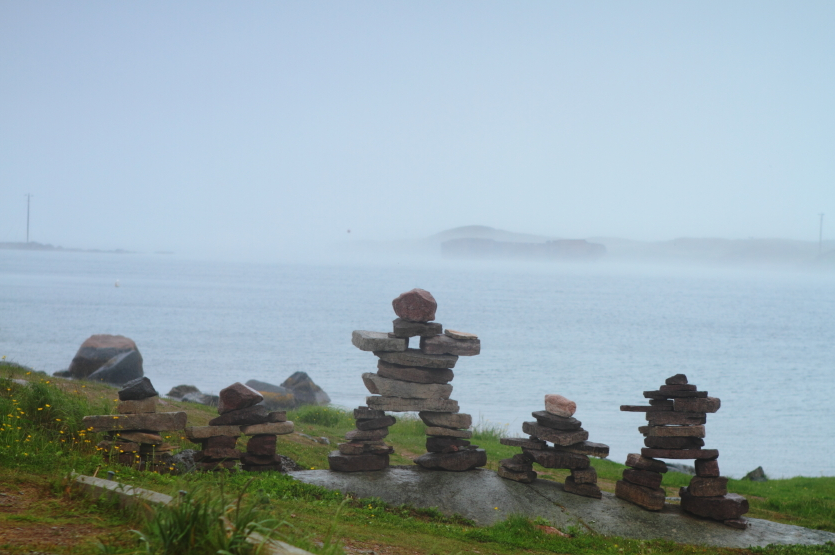 Climate change is causing tremendous pain and distress in Inuit communities in northern Labrador, compounding already complex mental health issues caused by the intergenerational trauma of colonization, forced relocation and the legacy of residential schools, according to new Canadian research.
Ashlee Cunsolo, director of the Labrador Institute of Memorial University, located in Happy Valley – Goose Bay in Labrador, presented the research at the recent World Health Summit in Montreal.
Speaking after a panel discussion on the environmental, social and cultural determinants of Indigenous Peoples' health, Cunsolo said one of the most poignant moments during the research came in an interview with an Inuit elder.
Changing identity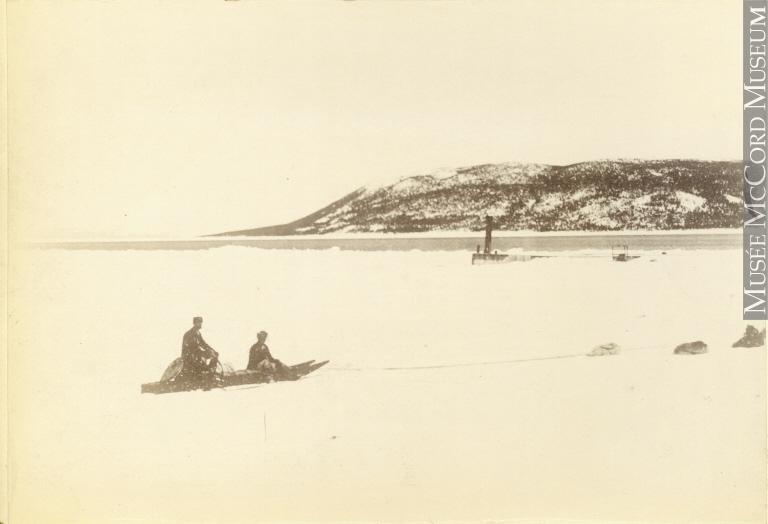 Cunsolo said the elderly woman spoke about how she was displaced twice: first when her family was forcibly relocated from land and moved to another community, and then again when she was placed in a residential school away from her family. The Inuit elder told researchers how she always felt torn from land but after living in one place for such a long time she had started to feel that connection again, Cunsolo said. But now, with such drastic changes in the environment around her, the woman told them she didn't feel at home anymore, Cunsolo said.
Rapid climate change is also forcing a traumatic change in one of the most important markers of Inuit self-identity – their relation to sea ice and cold, Cunsolo said.
"When those things are altered, that level of identity challenge and identity change and thousands of years of ancestral connection, that has such large impacts on people," she said. "But it's not something that mainstream health or mainstream research generally consider, we don't think about that."
People in the community ask what does it mean to be Inuit at a time of climate change, she said
"I think it's such a profound shift in how people are trying to figure out who they are in the rapidly changing environment," Cunsolo said.
Community initiates research
Her research began in the community of Rigolet, the southernmost Inuit community in the Nunatsiavut land claim region in northern Labrador, Cunsolo said.
"Back in 2008 and 2009 the community was noticing a lot of changes in the environment and the weather, particularly around warming temperatures and melting sea ice, but also increased storms, ice was forming later in the year and breaking up earlier, seeing a lot of fog and rain during the winter months when there shouldn't be and a lot of changes in animals, plants and birds," Cunsolo said.
The community itself was concerned how these changes where impacting individual and community health. In 2008, they established a team of Inuit and non-Inuit researchers, elders and community leaders to examine how these changes may be impacting physical, mental, emotional and spiritual health, she said.
Over the next two years, researchers from both inside and outside the community conducted over 90 interviews, as well as creating digital stories by Inuit for people to tell their stories about what they were experiencing.
Anxiety about future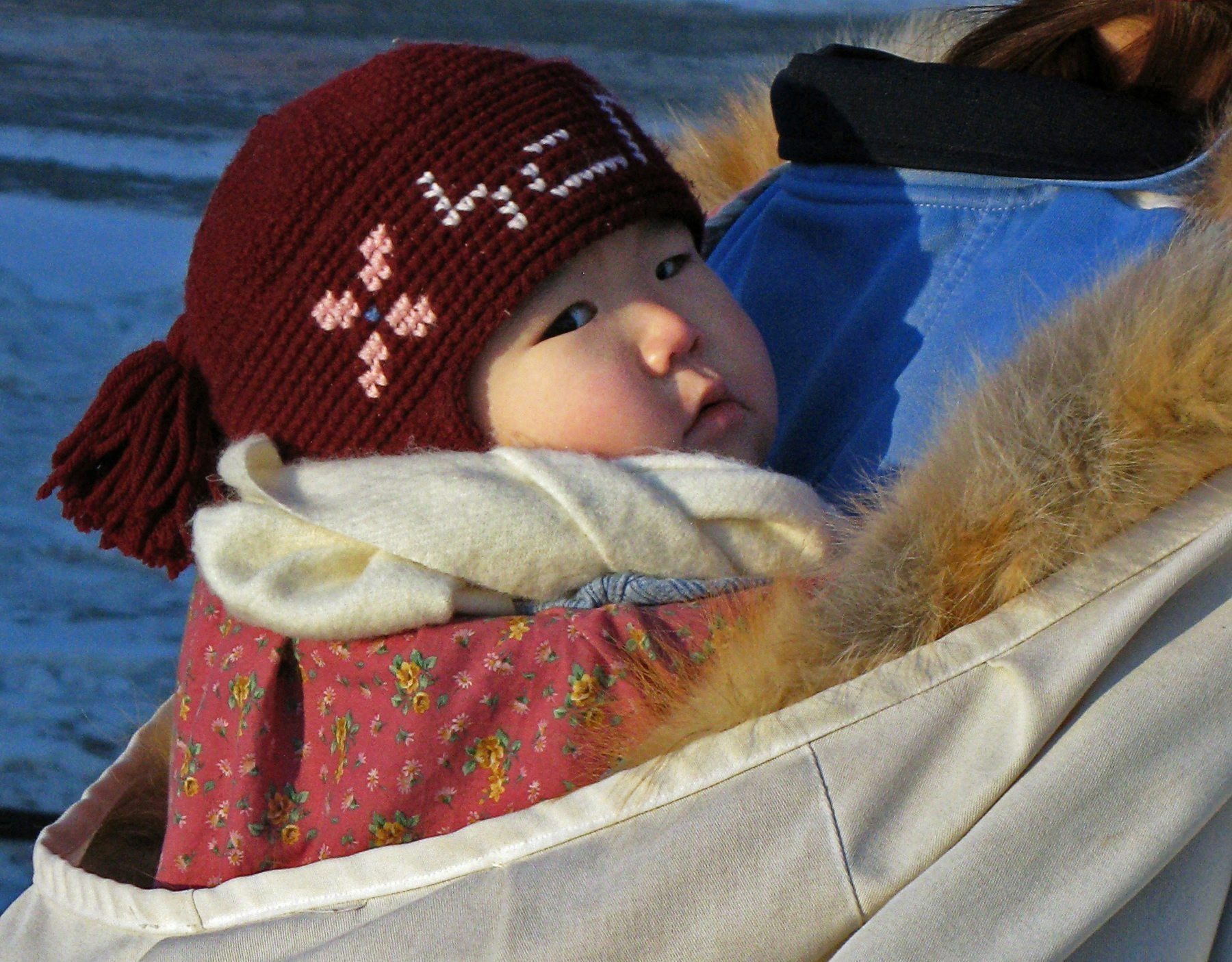 "One of the things that we found was that no matter what age, no matter male or female or what people did, mental health was actually one of the biggest concerns that people were experiencing," Cunsolo said.
People in the remote hamlet would talk about strong emotions: anger, frustration, sadness, fear, stress and a lot of distress, she said.
"A lot of people were really concerned about the future and impacts of would potentially come," Cunsolo said. "So you saw a lot of pre-emptive anxiety and concern, a lot of people were really worried what it meant for their children: could they pass on the same knowledge, would their grandchildren live the same life they were living?"
There were also a lot more intense mental responses with people talking about being depressed when the weather had changed and they couldn't go out on the land to hunt and fish as hundreds of generations of Inuit had done before them.
A new phenomenon
The intensity of these emotions caught researchers by surprise because the phenomenon was not well understood or described in scientific literature, Cunsolo said.
"A lot of people talked about grief and mourning and really feeling like they have lost a significant loved one," Cunsolo said, "and a lot of anxiety related to these losses and these changes and a lot of really deep pain that people were starting to express and saying things have changed so much I don't recognize my home, and I'm worried about my culture, I'm worried about my identity and I'm worried about my wellness."
The Canadian research got a lot of international attention in the scientific community and added to the growing body of literature on the emotional and mental health impacts of climate change on various communities around the world – from Aboriginal Australians to Canada's Inuit, she said.
Potential for increase in addictions
Mental health researchers were particularly concerned about the potential for increase in addictions, Cunsolo said.
"What they found in the past is that for a lot of people the land is a source of healing, so it's a place where people feel refreshed and recharged, but it's also a place they would go to heal from trauma or past stressors or challenging events," Cunsolo said. "And when people were unable to access the land and they were back in town, those very difficult mental situations were often still present but without this healing mechanism."
In addition, people had a lot of empty time because they weren't out on the land and they weren't filling their time with healthy activities – hunting and fishing and going to the cabin.
There is a real concern by health professionals that people might choose addictions or choose to increase drug and alcohol usage as a way of coping with these issues and the broader intergenerational trauma related to the experiences of colonization, she said.
"There is a lot of concern about you know if people have these ongoing mental health challenges from the slow and creeping climate change that they're experiencing, what's going to happen in five years or ten years if the changes continue and get worse, and we're not supporting mental health based on changes on the land," Cunsolo said.
Related stories from around the North:
Canada: Better climate adaptation strategies needed across the Arctic, Eye on the Arctic
Finland: Finland looks to put education, environment at top of Arctic agenda, Yle News
Greenland: Q&A: Impact assessments in the Arctic – What Canada and Greenland can learn from each other, Eye on the Arctic
Iceland: Indigenous Peoples' knowledge can help us prevent climate changes says Ban Ki-moon, The Indepedent Barents Observer
Norway:  January sea ice extent at record low in Barents and Kara seas, The Independent Barents Observer
Russia: Canadian researchers count on Siberian reindeer herders to solve archaeological mystery, Radio Canada International
Sweden: Sweden's glaciers are melting away, Radio Sweden
United States: U.S. ends Arctic Council chairmanship with reluctance on climate action, Alaska Dispatch News