Keeping Arctic stable and peaceful is top priority, says Norway's foreign minister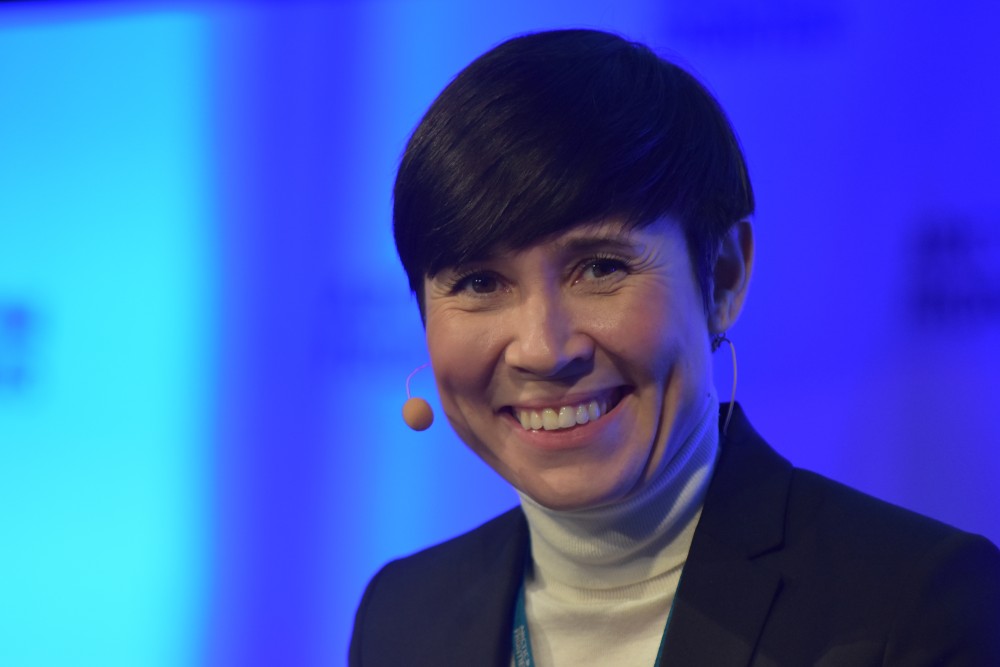 Norway's Minister of Foreign Affairs, Ine Eriksen Søreide, says the Arctic Council is one of the most important tools to retain peace in the high north.
"We should not be naive, because there are developments also in our region that we have to be mindful of," Eriksen Søreide underscored in the panel debate at Arctic Frontiers. The conference is likely the world's largest gathering on northern policy, economics and science developments with about 3,000 participants in Tromsø this week.
Unlike previous Arctic Frontiers sessions, hard talks on the more tense relations with Russia were openly discussed on stage.
High north – low tension has been a slogan for Norway since the end of the Cold War. Now, however, a growing fear of cold security winds from other regions is blowing north.
"It is a stable region because we work for it. It's really hard work," Ine Eriksen Søreide said and continued by blessing the Arctic Council. "I think the Arctic Council maybe is one of the biggest and most important keys to make that happen. "
Last week, a group of international academics nominated the Arctic Council for the Nobel Peace Price.
The Norwegian Foreign Minister said it's a top priority for the country to keep the Arctic region stable and peaceful. "But, that doesn't come for free and we should not take it for granted, especially not now in today's security climate," she said.
In the north, Norway and Russia have comprehensive cooperation on issues like fisheries' regulations, nuclear safety, environmental monitoring and oil-spill prevention. The two countries are also maintaining people-to-people contacts through the Barents cooperation that marks its 25-years anniversary in 2018.
Eriksen Søreide shared the stage in Tromsø with politicians from Sweden, Estonia, the Sámi Council and the chair of the Arctic Economic Council.
Changing geopolitical landscape
From the Baltic perspective, Urmas Paet warned of changes in the geopolitical security landscape. "Unfortunately, all what we enjoyed during the last decades, the low tension era, will maybe not last forever. We see big events happens between western and eastern relations."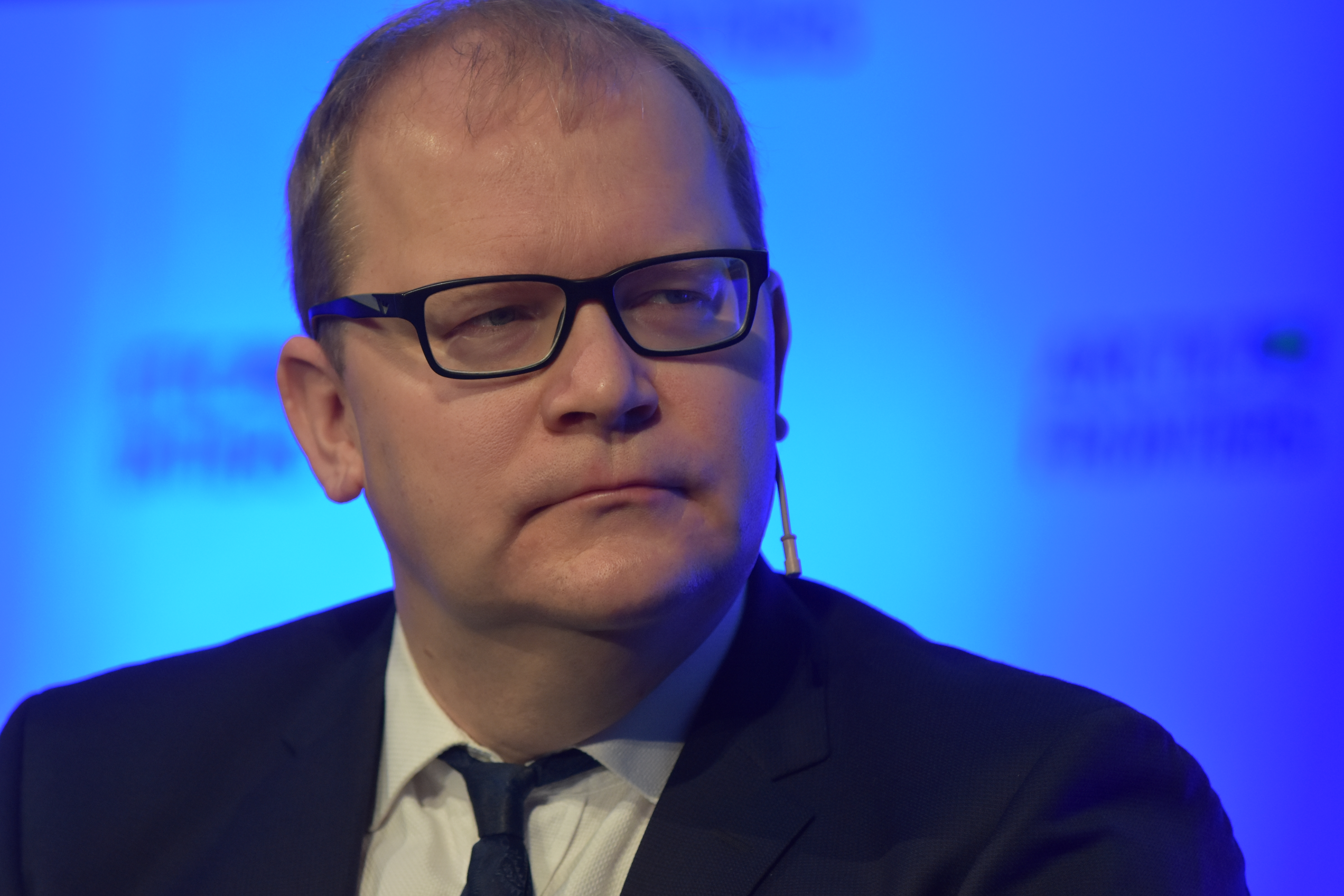 Paet is Member of the European Parliament's Committee on Foreign Affairs and served as Estonia's Foreign Minister for a ten years period from 2005.
While Ine Eriksen Søreide praises the cooperation with Russia in the Arctic, she said it's important for Norway to keep the eyes open. "We have to make sure that we follow developments, both political and military developments very closely – and we do – and we are doing that in cooperation with each other because we all have an interest keeping the region a stable and peaceful one."
Events in Europe, in the Baltics, however, could also escalate to the north.
"There is actually a connection between the Baltic Sea region and the high north and Arctic," Eriksen Søreide said and pointed to the risk that something starting in the Baltic could be exported to the north because of Russia's huge military powers on the Kola Peninsula.
"Right now we have the largest concentration of military power just outside our doorstep," she said.
Russia's strategic missile submarines and Arctic military command are located in a distance less than 120 kilometres from the border to Norway on the Barents Sea coast.
"If something happens, Russia will have to protect the Kola Peninsula and their military assets there."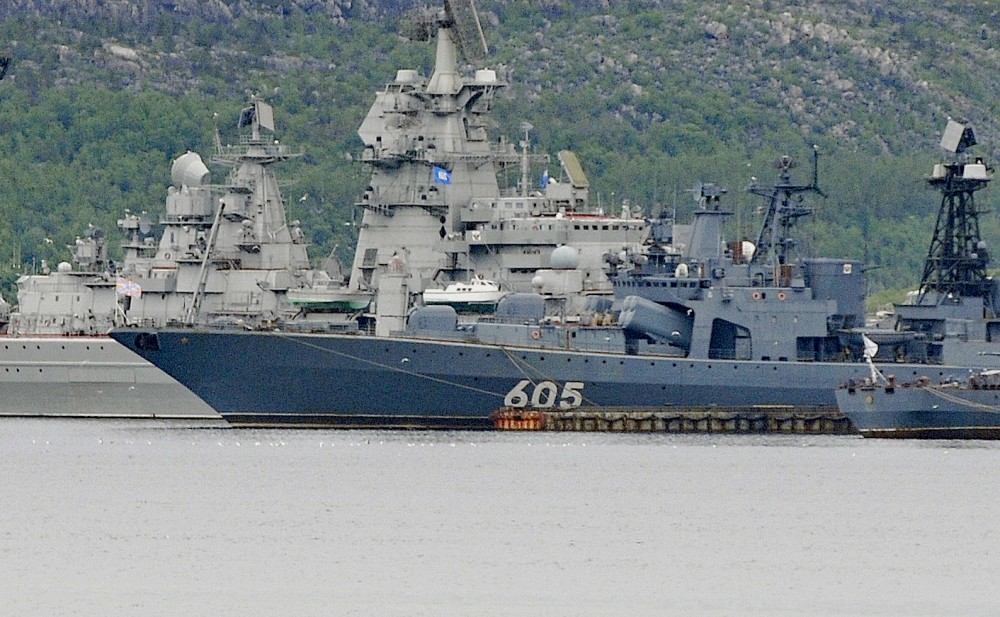 No military solutions
Commenting on current military build-ups, diplomat Igor Neverov, head of the 2nd European Department in Russia's Foreign Ministry responsible for the Nordic countries, said his country is transparent about what goes on in the Arctic.
"There was some years of neglect, but we are not rushing back. We are just trying to do some good work for the benefit of the international community, totally transparent and totally in line with international law and obligations. So Arctic is a low tension area, it does not have military challenges which will require any military solutions," Neverov said.
Russia made U.S. an Arctic state
Igor Neverov underscored that the key is cooperation, collective works and consensus-based decision-making.
Regarding cooperation with the United States, Igor Neverov smiled and said; "Russia contributed to the United States becoming an Arctic state by selling Alaska to them."
Related stories from around the North:
Canada: International academics nominate Arctic Council for Nobel Peace Prize, Eye on the Arctic
Finland: Pollution, education and climate change resilience top agenda of Arctic Council meeting in Finland, Radio Canada International
Greenland: Asian States Admitted to Arctic Council, EU Forced to Wait, and Greenland Boycotts, Blog by Mia Bennett
Iceland: The Arctic Council at 20 – View from Iceland, Eye on the Arctic
Norway: Could we eventually see an Arctic Free Trade Zone?, The Independent Barents Observer
Russia: Arctic Council ministerial – View from Russia, Eye on the Arctic
Sweden:  Sweden wraps up Arctic Council chairmanship, Eye on the Arctic
United States: Arctic Council presents united front as Finland takes over from U.S., Eye on the Arctic