Ottawa makes deal to buy three icebreakers for Canadian Coast Guard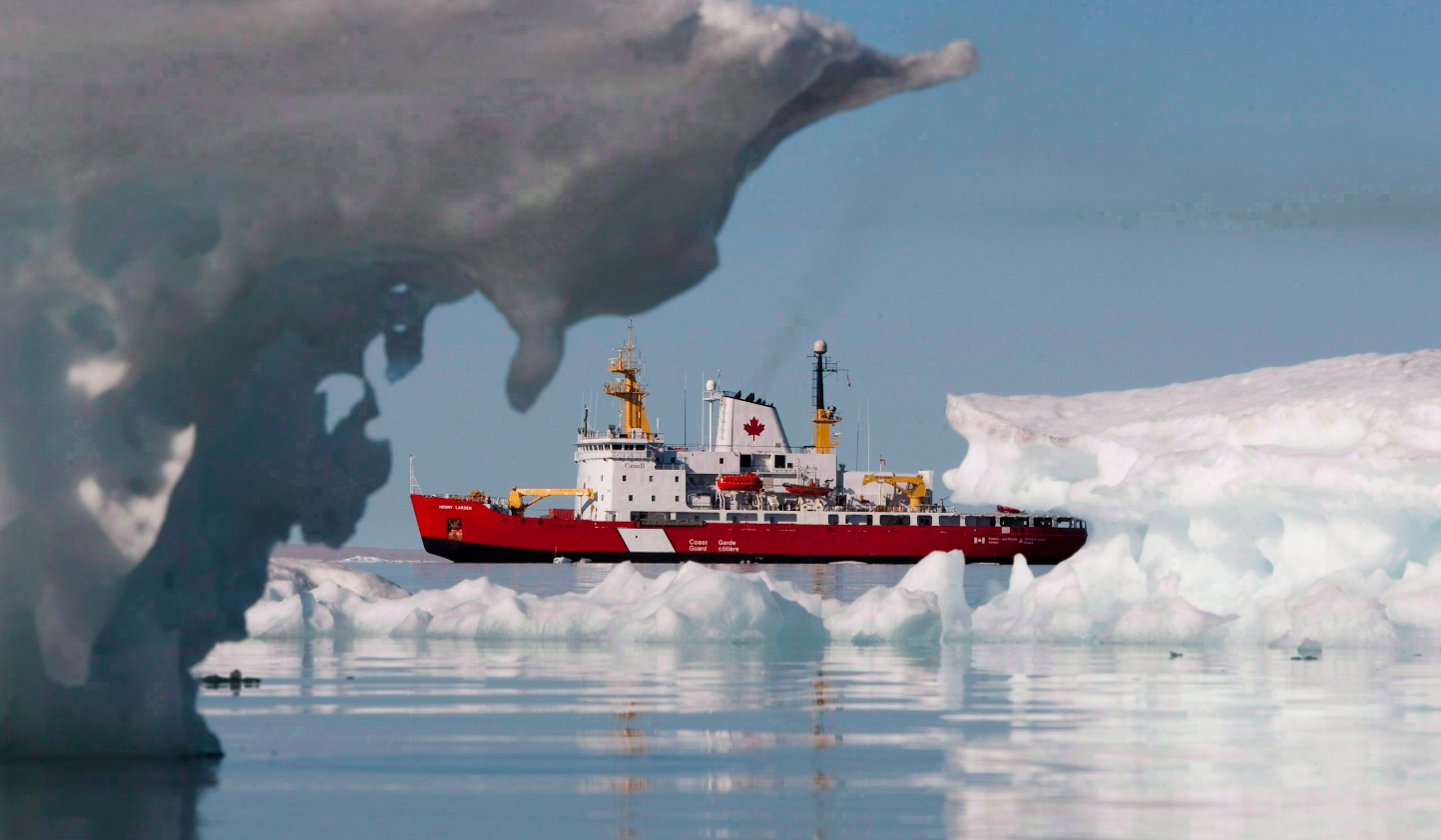 Deal avoids major work slowdown, layoffs at the Davie shipyard ahead of Quebec provincial election
The Liberal government has concluded a deal with a Quebec shipyard to purchase, through a sole-source contract, three medium icebreakers to relieve pressure on the Canadian Coast Guard's aging fleet.
The agreement struck with Chantier Davie of Levis, Que., which operates the Davie shipyard, was announced Friday in a release by Public Services and Procurement Canada.
No dollar figure was included in the statement, but sources close to the negotiations said that between the purchase and modification phase, the agreement could be worth just under $500 million.
Negotiations to acquire the vessels were launched in January after Prime Minister Justin Trudeau abruptly announced the plan in a Radio-Canada interview.
There has been growing concern in Quebec about not only the shipyard and its workforce of roughly 1,300, but about the coast guard's ability to break ice in the St. Lawrence River.
Competing shipyards will have two weeks to challenge the sole-source contract and demonstrate they can deliver ships with similar — or better — capabilities.
When talks started with Davie, the federal government was looking to lease or buy four ships which would be converted from existing vessels. Those vessels had been intended for use in Alaska's offshore oil and gas industry until there was a downturn in the market.
The deal that was struck involves a straight-up purchase of three icebreakers, with the Davie yard set to complete a series of modifications, said the sources.
Contract bound to raise questions
It's a significant deal on political, legal and corporate levels.
The agreement avoids a major work slowdown at the yard — and the resulting layoffs — ahead of a provincial election which will see the Liberal government of Quebec Premier Philippe Couillard fighting for its life.
The contract also is bound to raise questions about the National Shipbuilding Strategy, which was introduced by the former Conservative government and championed by the Liberals since they came to power in 2015.
The Davie shipyard was in bankruptcy when the strategy was announced — so it was excluded from the NSS, which has seen Ottawa form a special relationship with Irving Shipbuilding in Halifax and Seaspan of Vancouver. Irving and Seaspan are the go-to companies for federal ship construction.
The coast guard's new heavy icebreaker is supposed to be built by Seaspan, but the project is still years away from construction.
The icebreaker deal is also significant because the executives who negotiated it are the very ones Vice Admiral Mark Norman is accused of leaking federal cabinet secrets to executives at Davie who were involved in another $668 million program to lease a new naval supply ship.
Norman, the military's second-highest ranking officer, faces one charge of breach of trust in a case that is not expected to come trial until next year.
The Quebec yard has been been aggressive in its pursuit of federal work. It pitched the federal government a series of unsolicited proposals over more than three years.
An aging fleet
One of them involved a plan worth roughly $1.7 billion to build or re-purpose a fleet of icebreakers and support ships for the coast guard.
The Liberals have said consistently that the country's coast guard fleet is in desperate need of new ships.
A comprehensive analysis of the nation's transportation network, completed at the end of 2015 as part of a statutory review, said icebreakers and support vessels that keep the nation's waterways clear and safe were old and in rough shape.
"Not only is it understaffed, but its fleet is one of the oldest in the world and urgently requires renewal," said the review of the Canadian Transportation Act, which was led by former Conservative cabinet minister David Emerson. "Without such renewal, it will have to pull ships from service, further reducing reliability."
It noted that most ships were nearly four decades old, well past their service life.
Related stories from around the North:
Canada: Canadian icebreaker sets sail to shore up elusive North Pole claim, Radio Canada International
China: China's Arctic Road and Belt gambit, Radio Canada International
Finland: US icebreaker investment could bring 2 billions euro windfall to Finland, Yle News
Iceland: Calls for action at Arctic shipping conference, Alaska Dispatch News
Norway: A cruise ship bound for the North Pole, The Independent Barents Observer
Russia: Russia fires up nuclear icebreaker for North Pole cruises, The Independent Barents Observer
United States: U.S. Coast Guard turns to Canada for help with designing its new heavy icebreaker, Radio Canada International